Nosy Crow's Coronavirus: A Book for Children
The publisher Nosy Crow has a free informational book for children about the Coronavirus illustrated by Gruffalo illustrator Axel Scheffler. Download for free:
https://nosycrowcoronavirus.s3-eu-west-1.amazonaws.com/Coronavirus_ABookForChildren.pdf
---
Whitney Place at Sharon Pen Pal Program, All Ages

Write an Uplifting Letter to a Senior in Isolation!!!
Would you like to do something meaningful during the COVID-19 pandemic? Because of the increased health risk for seniors, the residents at Whitney Place at Sharon are not having any visitors. It is very difficult for the residents to be isolated in this way, but this is a great way to make their day. You can help by sending a letter to let them know that you are thinking about them. Parents and children can work on writing letters together. Add some cheerful artwork to your letters too!
All you need is: paper, envelope and a stamp.

Here are some prompts:
1) Introduce Yourself
2) How are you keeping busy?
3) What is your favorite food?
4) What is your favorite flower?
5) What are your hobbies?
6) What is your favorite sport?
7) What is your favorite TV show or book?
8) Where is a place you'd like to visit when it's safe to travel again?
9) Draw a happy picture
10) What is your favorite way to spend time with your grandparents?
11) Decorate the envelope with stickers or washi tape!
12) Mail letters to:
Attention: Recreation Department
Whitney Place Assisted Living and Memory Care
675 S Main St,
Sharon, MA 02067



The Whitney Place at Sharon Pen Pal Program is a collaboration between The Sharon Public Library and Whitney Place Assisted Living and Memory Care at Sharon.

For more information, contact Jessica Henderson at jhenderson@ocln.org.

---
Girls Who Code, Grades 3-5, Wednesdays at 4:00 p.m.
Do you miss Girls Who Code? New and interested in learning how to code?
Our wonderful teen volunteers will be teaching Girls Who Code on Zoom.
When: Wednesdays from 4:00 - 4:40 p.m.
If you're new, please register with Girls Who Code HQ. Our Club Code is MA 19232. For the Zoom Meeting ID and password, please contact Jessica Henderson at jhenderson@ocln.org.
---
Life Drawing with Alison Kellom, Ages 6-106, Wednesdays at 2:30 p.m.
Let's Draw and Focus on Art!
When: Every Wednesday during the
COVID-19 shut-in
, from 2:30 - 3:15 p.m.!
We will focus on basic drawing techniques as well as animals and landscapes. No special supplies necessary. Pencils, pens, markers, crayons, whatever you have on hand. Feel free to email me if you have any questions or requests. Zoom Meeting ID:
918 408 150.
Please email Alison Kellom for the password:
akellom444@gmail.com
---
Participate in Library-issued Challenges from Home!
I Spy Scavenger Hunt Challenges (Ages 3-18)
Every week or so, Miss Allison will post a book-themed scavenger hunt list here. Hunt for and collect as many items on the list as you can from around your home and backyard - and be creative! Share how you did, what you thought, and even photos of your gathered loot by emailing Miss Allison at ariendeau@ocln.org.

Challenge One: Roald Dahl's James and the Giant Peach Challenge
(We ap-peach-iate our patrons.)

Can you find?:
Something beginning with J

Something peach colored

An apple (What city is called "Big Apple"?)

Something with spikes (Aunt Spiker

A 1961 penny (That's the year this book was published!)

Something that glows (In honor of Glowworm)

Something with spots (In honor of Ladybug)

A sponge (To remind us of the mean Aunt Sponge)

A ticket stub

Some kind of bean (Magic or not)

A piece of thread (Thread plays a big role in this story!)

Something with wings

Something with more legs than you (In honor of Centipede)

A cloud that looks like a bug (Look out the window or go outside!)

Something that makes music (In honor of Grasshopper)
Bonus activity:
Draw a picture or write a story about a fruit, vegetable, or other food magically becoming GIANT. What would you do? Where would you keep it? How would you feel? How would your family react? What might live near (or in!) it? Email Miss Allison your art or story (or save it to show her when we're all back at the library together!).
Challenge Two: Dav Pilkey's Captain Underpants Challenge
(What does a storm cloud have on beneath it's clothes? Thunderwear!)
Can you find?:
Something red (To use as a cape!)

A comic strip or comic book

Something that makes a snapping noise

Something with lots of buttons

A pair of white underpants (Tra-la-LA!)

50 cents (George & Harold's price for a comic book.)

Something with black polka dots

A ring (Maybe you can hypnotize your parents!)

A slingshot (Can be homemade!)

A vase of water (To change heros back to principals)

Something that can fly

Something extra-crunchy (In honor of the Extra-Crunchy Book o' Fun)

A necktie

A drawing of a superhero

A plunger
Bonus activity:
Draw a picture or write a story about hypnotizing your favorite teacher. What would you make them do? Would they turn into a superhero? A supervillain? How would you hypnotize them? Or change them back! Email Miss Allison your art or story (or save it to show her when we're all back at the library together!).
---
Boredom Busting Resources for Families
Do Try This At Home: Guinness World Records
https://kids.guinnessworldrecords.com/activities/try-this-at-home/

Looking for new challenges and ways to engage with your world even while stuck at home? Check out this web resource to browse famous records set, explore what world records you might be able to break your, get ideas for science experiments, and much more! (Though you might want to skip trying to beat the record for fastest time to drink a bottle of ketchup -blech!)

Pair with this video of Jason Reynolds reading an excerpt from his book Ghost for extra fun (in this excerpt the protagonist talks about breaking records).


---

Left Brain Craft Brain's Free Boredom Buster Resource (Free!)
Check out this website to download an awesome resource...

Promising to keep kids busy (and to use materials that you may already have on hand), this free download just requires an email address to receive. Print directions and lessons for STEAM activities such as Binary Backpack Charm Making and Bridge Building with recyclables! Five themes in all: Explore, Build, Color, Code, and Create. Includes fun facts, jokes to lighten the COVID-19-heavy mood, and ways to adjust activities for different ages.


---
Josh Funke Book Activities
https://www.joshfunkbooks.com/stuff-for-kids

The author of picture books like Pirasaurs and Lady Pancake and Sir French Toast offers activities, coloring pages, and more.




---
Earn National Park Junior Ranger Badges by Mail
http://craftknife.blogspot.com/2018/06/heres-every-national-park-junior-ranger.html

Kids can do actitivities and fill in downloadable PDF "badge books" to send in to rangers. They'll receive a junior ranger badge and a certificate back from every participating park! Some badge books are completely online, so you won't have to send by mail. Great for goal-oriented kids interested in nature and armchair travel!



---
STEM Activities
STEM Lessons with Snoopy
https://www.discoverspace.org/education/for-educators/stem-lesson-plans/

The Space Foundation Discovery Center offers downloadable lesson plans that use space principles (and Snoopy!) to improve K-5 students' interest and skills in STEM.



---


LEGO 30 Day Challenge
Have LEGOs at home? Try this 30-day LEGO building challenge! Examples include building a robot to impress aliens new to Earh and creating your dream bedroom. Stretch activities into bigger challenges by adding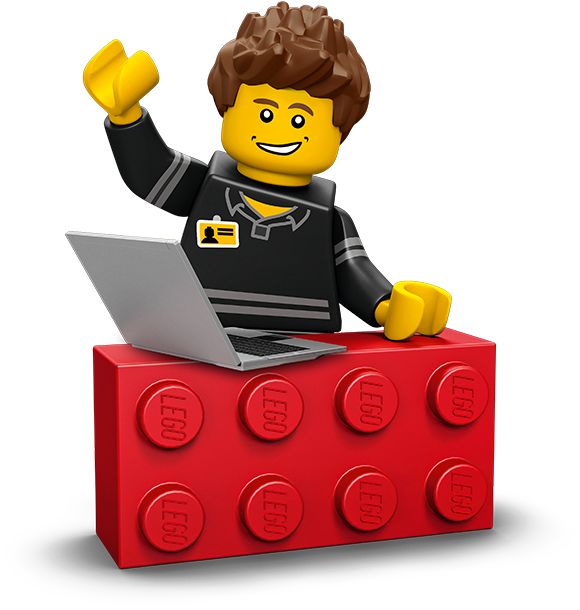 other materials besides LEGOs to the challenge. Young engineers, go!





---
POSTPONED TILL FURTHER NOTICE
Girls Who Code, Grades 3-5

Wednesdays at 4:00 p.m. September - April
Are you a girl who is curious about coding and creating? Join us for a discussion of computer science concepts and careers, coding challenges and coding time. Registration required. Please register on Girls That Code HG https://hq.girlswhocode.com/login Our Club Code is MA19232.
---
POSTPONED TILL FURTHER NOTICE
Art Club for Families, Ages 4-12
Mondays, Sept - April 3:30-4:30 p.m.
Art Club for Kids offers a variety of arts and crafts projects each week. Parents are asked to stay in the room and participate with their child. Please dress appropriately as crafts may be messy. Supplies are for use in the program only.
---
POSTPONED TILL FURTHER NOTICE
Book Buddies, Ages 4-12
Every other Saturday from 3:00-4:00 p.m.



Children ages 4-12 may sign up for this program. Children will be paired with a volunteer from Sharon High School or Middle School to improve reading skills.

Registration required.
---
Massachusetts Children's Book Award
Sponsored by Salem State University
Master List 2019-2020 Nominees
The Epic Fail of Arturo Zamora
by Pablo Cartaya
The Girl Who Drank the Moon
by Kelly Barnhill
The Great Treehouse War
by Lisa Graff
Harriet the Invincible
by Ursula Vernon
The Homework Strike
by Greg Pincus
House Arrest
by K.A. Holt
Jubilee
by Patricia Reilly Giff
Lucky Broken Girl
By Ruth Behar
Lucky Enough
by Fred Bowen
Maxi's Secrets: (or What You Can Learn From A Dog)
by Lynn Plourde
The Miscalculations of Lightning Girl
by Stacy McAnulty
Payback on Poplar Lane
by Margaret Mincks
The Poet's Dog
by Patricia MacLachlan
Scar Island
by Dan Gemeinhart
The Vanderbeekers of 141st Street
by Karina Yan Glaser
---