Staff Book Reviews
What We're Reading During the COVID-19 Shut-in
While the library is closed during the COVID-19 crisis, we recognize that individuals and families alike are stuck inside. We hope, however, that you're reading to combat cabin fever! To inspire and entertain our (much missed) patrons during this time, staff will be sharing reviews of what we have been reading while stuck at home. Enjoy!
---

Lee Ann's Review of:
Blue Moon (A Jack Reacher Novel) by Lee Child
Delacorte Press. Adult Fiction. Hardcover

Jack Reacher begins his adventure trying to save an old man carrying a wad of cash from being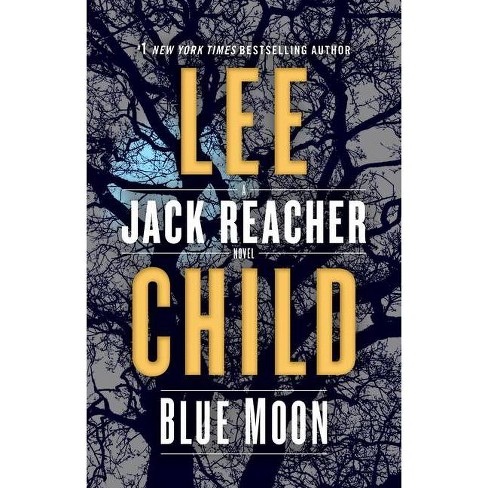 mugged. His venture quickly escalates into a battle with two city gangs who are rivals for control of the city's criminal enterprises. He embarks on a hunt for the leaders of the gangs, first to save the old man and his family from their violence, and then evolving into an all-out war with the gangs themselves.

I found this novel to be a real page-turner. Reacher operates as an independent agent, with ingenuity to solve the most threatening situations. The other characters in the book are drawn with vivid detail, so they become almost real. The plot involves several threads, but they are interwoven into an almost seamless story line. The story does involve some particularly bloody sequences, but they are told with a restraint which makes them no more than a small detail in an otherwise gripping tale. Fans of adventure novels will find this book a very entertaining read.


---

Hannah's Review of:
The Holdout by Graham Moore
Random House. Adult Fiction. Hardcover.

In 2009, Maya Seale served on a jury for a sensational murder trial that allowed a teacher to walk
free after his 15-year-old student disappeared. Ten years later the jurors reunite to be interviewed for a podcast's documentary about the case, and one of Maya's fellow jurors ends up dead in her hotel room. A dual mystery about what happened to her fellow juror and if they made the right choice ten years ago.

The hook for this book is strong and though I wasn't entirely on board for all of the twists I was compelled to keep reading until the very last page. The author is also a screenwriter and it definitely comes across in the dialogue. This would make a fabulous HBO mini-series.

I recommend this to people who love true crime podcasts about unsolved murders and the classic film 12 Angry Men. Definitely leans more legal than thriller in the genre of legal thrillers.

---

Hilary's Review of:
The Raven Tower by Ann Leckie
Orbit. Adult Fantasy. Hardcover.


The country of Iraden has been under the protection of a powerful god, the Raven, for centuries--for
the simple price of an occasional sacrifice by a leader known as the Lease. But when the Lease's Heir and his bodyguard/personal assistant, Eolo, are summoned to the capital city, they find the Lease mysteriously vanished and someone else seated in his place. An interested god watches and narrates as Eolo investigates.
Leckie delivers absorbing political intrigue in a completely unique setting, with strong characters. The book is narrated from the first-person perspective of an observing god, but is addressed to one of the characters (Eolo) throughout, which adds an interesting dimension. Throughout, two different but related stories run parallel to one another until at last coming together in a satisfying and unexpected finale.

I would absolutely recommend this to adults or young adults looking for a solid, entertaining read; and especially to anyone looking for the intrigue of Game of Thrones without the extraneous gore and violence, anyone who enjoyed Neil Gaiman's translations of Norse mythology, or anyone who is tired of all the old fantasy setting tropes.
---

Megan's Review of:
Eight Perfect Murders by Peter Swanson
Morrow/Harper Collins. Adult Mystery.

Kindle Ebook downloaded via Libby app.

Malcolm Kershaw, a bookseller in Boston, lives a quiet and uneventful life. All of that changes the
day an FBI agent walks into his store with questions about a blog he wrote years ago. Mal's blog, entitled "Eight Perfect Murders," focused on eight books by a variety of authors including Agatha Christie, A.A. Milne, and Patricia Highsmith. In each book, the murderer is never caught. Now the FBI agent reveals there is a series of unsolved murders similar to the ones in Mal's blog and she thinks Mal can help her find the killer. Mal joins in the investigation, and there the plot begins its twists and turns as it becomes apparent that Mal has a hidden dark past which connects him to these unsolved crimes.
This book was an entertaining read and full of clever twists. Because Mal often reveals more information to the reader than other characters, it feels like you are part of the story, working to solve the mysteries too.
If you're looking for a light mystery that you may just solve on your own, this book is right for you. If you prefer a more complex storyline, you now have eight classic mysteries from Mal's blog to add to your reading list!
---

Allison's Review of:
Harleen by Stjepan Sejic
DC. Adult. Graphic Novel. Hardcover.

Psychiatrist Harleen Quinzel has a new theory about the criminals in Gotham City. Their mental illness is not random but instead a coping mechanism, a loss of empathy born of trauma and, above
all, the need to survive. Harleen's obsessed hunt for a cure for this madness leads her to Arkham Asylum, where she interviews a host its deadliest inmates. Including The Joker himself. Fascinated by the man who seems the perfect expression of her theory, Harleen soon finds herself besieged by dreams and unwanted thoughts of "Mister Jay." As a result, she falls further and further from reality, a mind-fracturing descent that eventually births a new identity: notorious antihero Harley Quinn.

This is a well-constructed origin story of one of the best-loved characters in the DC universe. Rather than a mad caricatured villain catering to the male gaze, we see Harleen/Harley as a complex character in her own right. I appreciated the care taken to show how pieces of Harleen's past (for example a college indiscretion that isolates Harleen from her peers) make her vulnerable to The Joker's manipulations. The art feels dynamic, the darkly-painted panels highlighting the young doctor's own descent into madness and obsession. The only annoyance were typos here and there throughout the text, odd in a title where so much care has been put into the pacing and artwork.

Obviously this book will be a hit with adults and mature teens who enjoyed the recent films Joker and Birds of Prey. However, I would recommend this book not only to DC and comic book fans, but also to readers who enjoy nuanced characters and psychological thrillers.

---

Lee Ann's Review of:

Silver Wings, Iron Cross by Tom Young (advance readers edition)

Kensington Books. Adult. Historical Fiction.

Will be available in Hardcover and E-Book editions late May 2020

In this novel, set in Germany during the last year of World War II, the lives of two men - one an
American bomber pilot, one a German U-boat officer - become inextricably entwined. The pilot, who has German roots, is ordered to bomb a city in which some of his relatives may still live. His plane is shot down during the raid, and he must parachute into enemy territory. The German officer is given orders for what is a sure suicide mission, and he flees his command and becomes a deserter. They join together and a gripping tale of their flight through occupied Germany ensues.
This book is well crafted, with details of both air and marine warfare and weaponry, as well as descriptions of conditions the two men encounter in their flight through enemy territory. This book should hold appeal for veterans and history buffs, as well as fans of historical fiction.
---
Recommendations for Readers

Wondering which book you should read next? Interested in exploring different formats? Want to read book reviews and recommendations from professional authors, librarians, and other experts?
Check out the following resources!
Literary Databases
: Try one of our many
literature-focused databases
, including NoveList and NoveList K-8 Plus, Bookflix, and more for readers of all ages!
Staff Picks
:
Archived book and audio recommendations
from Sharon Public Library staff members based around different themes. Ran from October 2016 through September 2018.
Monthly Features
: Monthly Features has
archived book recommendations
based on different monthly literary, national, or just-for-fun observances. Ran from August 2016 ("2016 Audie Award Winners) through January 2019 (Book Blitz 2019).
The Cloak & Dagger Literary Society
: The Cloak & Dagger Literary Society was an online book group founded on the idea of discovering new authors and mystery novels without having to commit to meetings or reading assignments.
Check out the Archives!
Ran from October 2016 through December 2017.
Y(a) Not?
: A monthly newsletter for adult readers of YA literature. Released on the 15th of every month.
Sign up
to receive this newsletter!
---
chat loading...
---