2021 Sharon High School Summer Reading
Click below to access the SHS summer reading site to find suggestions:
Once you've chosen your next great read, find it at the library!
---
Thanks to the artistic talents of the teens in our community and the tireless efforts of teen volunteer Dana Blatte - who led and coordinated this amazing project - Sharon Public Library is pleased to present Flux: A Tween/Teen Writing Collection. This digital collection has been a year in the making, and we encourage folks to check it out here.
---
---
A Note About Volunteering...
NOTE:

To keep our unvaccinated younger patrons and our teen volunteers safe during the continuing COVID-19 crisis, there will be only LIMITED in-person teen volunteering at the library. This starts the week of June 28th 2021. In-person volunteer spots limited.


Virtual volunteering opportunities will continue until further notice.
Click here for a slide show about some of the virtual volunteer opportunities that were available last summer for an idea of your options.
Please feel free to suggest projects of your own as well!
Please email Miss Allison at ariendeau@ocln.org to inquire about volunteering. The teen volunteer application can be found here.
---
YA Reading/Watching/Listening Rec Lists
Created for Teens, by Teens
Check out teen volunteer Dana's list of books, movies, and TV shows around the theme "Imagine Your Story."
Check out teen volunteer
Angel's
Spring playlist
and
Rainy Day playlist
on Spotify.
Have a book list to share? Recommendations for podcasts, songs, audiobooks, movies, games, apps & more? How about a season or emotion-themed playlist (or simply a list of songs getting you through this weird school year)?
Share with your fellow teens (and earn volunteer hours) by contacting Youth Services Librarian Allison at ariendeau@ocln.org
---
Confronting Racism: A Tween/Teen Book List in Response to Recent Events
This list was created by some wonderful librarians from the Minuteman system and was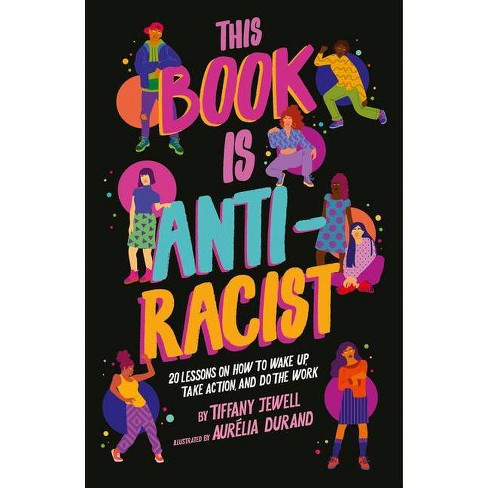 adapted by Sharon Youth Services to reflect OCLN collections. We're sharing this list in light of the events surrounding the death of George Floyd. It is intended to help youth in grades 6-12 process the information and the protests. There are resources for all races and for those that wish to help. This is intended as an informational source; not all books have been read over by those who created it.
---
Keep checking back for new recs from Review Crew members! Older reviews may be found on our Archive page.

REALISTIC FICTION:
Maia Be-Joseph's Review of:
All the Bright Places by Jennifer Niven


Alfred A. Knof. 2015. Realistic Fiction/Mental Health.
Violet Markey, a senior in high school, is devastated over a recent tragic accident and thinks she'll never be the same again. Under extreme and dangerous circumstances, she meets
Theodore Finch, the "Bartlett Legend," which is just another way of saying "freak." Finch and Violet, although being utter opposites, are partners on a school geography project where they are required to "wander" their home state of Indiana. As they travel together to their chosen locations, their connection grows stronger. Around Violet, Finch believes he can finally be himself, and in doing so, he bridges the gap between Violet and the real world as he unhooks from her calamitous past. After getting to know Finch, Violet stops counting down the days and starts living them.

All The Bright Places by Jennifer Niven is a heart wrenching but otherwise accurate depiction of a teen battling with mental health issues. It deals with sensitive topics such as suicide, domestic violence and drugs. This story enables readers to experience the grief and vulnerability of the characters second-hand while also raising questions about how we stigmatize those who suffer from mental pain. -MBJ 4/23/21
Erica Gorelik's Review of:
Call Me By Your Name by Andre Aciman


Farrar, Straus and Geroux. 2007. Realistic Fiction/Romance.
Call Me By Your Name by André Aciman is a beautifully written book. I first found out about this book from the film adaptation starring Timothee Chalamet and Armie Hammer. The
movie moved up to the top of my favorites list so I decided I should read the book. At first, I struggled with starting it since I tend to have a tough time reading books after already having seen the movies, but the writing and complexity in this made it easy.

Aciman writes out Elio's raw emotions as he tends to find himself conflicted with his feelings about Oliver, a summer guest at his parent's house in Italy. This book is like no other I've read. It describes in-depth exactly how much Elio feels and would give just to have Oliver by his side, and also his confusion once both of their feelings towards each other seem to get more complicated. It doesn't follow a lot of the stereotypes most books do and you learn about the little things that Elio notices and fixates his thoughts on that most people tend to look past.

This book does however deal with a few concepts that may not be for everyone. It shows a relationship between two people that can't really be together, whether it's because of their large age gap or their sexuality. It also has a lot of scenes that may cause some people discomfort, so beware of this before reading. Knowing all this, I would still recommend reading this story because I feel this book is very well written and you can tell exactly how Elio feels by the way the author describes everything. -EG 4/23/21
Clara Armon's Review of:
The Dreamer by Pam Munoz Ryan & Peter Sis


Scholastic. 2010. Realistic Fiction/Juvenile Fiction.
Neftalí, a shy young boy with a stutter, grows up in Chile being bullied by his father. His father yells at him for many things. For example, his love for reading and writing means his father demands he
get good grades, but did not want him to spend his days "not gaining any muscle" by lying in bed (he is also very thin). His father wants him to become a doctor and will not even bother to think of any other possibilities nor what Neftalí himself wants.

The Dreamer is a fictionalized look into the young life of Pablo Neruda, who is a famous Chilean poet and Nobel Prize winner. Pablo Neruda expressed through his poetry his political opinions and "sensitive" topics that needed to be addressed.

Any reader who is interested in finding out more about Pablo Neruda's childhood and how he arrived at the pen name of Pablo Neruda would strongly enjoy this book. Though it is not a true biography, there are many connections that would give one a much better understanding as to how Pablo Neruda came to be who he was. Neftalí demonstrates what is possible when one sticks to what they believe in and is not afraid to show it - even when some are trying to crush one's success by hurling obstacles in one's path to a happy, fulfilling life. -CA 5/3/21
Erica Gorelik's Review of:
Ugly Love by Colleen Hoover


Simon and Schuster. 2014. Realistic Fiction/Romance.
Colleen Hoover quickly became my new favorite author after reading
Ugly Love
. I read this book in one sitting and was sad when it had to come to an end. This story is different than I expected it to be
but blew me away nonetheless. I would recommend it for anyone that is a fan of any of Hoover's books and romance novels in general.
This is a story about the relationship between Tate and her brother's roommate, Miles. The book gives you the perspectives of both Miles and Tate; however, up until the end, it only gives you the perspective of Miles' life and his relationship 6 years ago with a girl named Rachel. Because of the pain he gained from this relationship, which we learn about in his flashbacks, he has sworn off love, as well as anything that could possibly result in it, for the rest of his life. This all changes when Tate and Miles seemed to have a growing attraction to each other, only Miles is obviously unavailable.

When things get a little difficult to control, they make an agreement to have a sexual relationship that excludes feelings at all cost, their only two rules being "don't ask about the past" and "don't expect a future." Tate, of course, agrees to these restrictions thinking that she will get what she wants from this since she is catching feelings, but as they grow stronger, she starts to realize that it might not be as simple to keep them from getting in her way as she thought. -EG 5/3/21
Erica Gorelik's Review of:
November 9 by Colleen Hoover


Atria Books. 2015. Realistic Fiction/Romance.
November 9 by Colleen Hoover is an amazing book with a concept that was definitely unlike ones I have read before. It tells the story of a long-distance "relationship" with a bit of a twist
to it. I recommend this book for anyone that wants to get their heart ripped out - oh, and maybe for believers of love at first sight.

Fallon has let her scars define her for the past two years, ever since she got severely burned on November 9th in a house fire. She has since resented that date and blamed it for ruining her acting career and any future she had at ever meeting new people, since no one even bares to look in her direction for the slightest second. On the two-year anniversary, Fallon meets with her dad for dinner where Ben, a novelist who sitting in the booth next to them (who also happens to be the first person to not only look but full-on stare at Fallon since that night), pretends to be her boyfriend and stands up to her dad and the awful things Ben has overheard him say to Fallon.

They end up spending the day together and immediately have a very strong bond, but there are two issues at hand; Fallon is moving from California to New York that night, and she also won't date anyone until she is 23, so really, nothing will come from this. By the end of the night, they decide to make an agreement to meet up every year on that exact date until they are 23, and they will have no contact whatsoever in the surrounding dates.

Every November 9th, we join Fallon and Ben on their meet-ups and see just how far true love can take you, and whether it can last on so little as one day a year, which, for Fallon's sake, turns from an awful anniversary to a day to look forward to. - EG 5/3/2021
SCIENCE FICTION:
Victoria Kartashev's Review of:
Carve the Mark by Veronica Roth
HarperCollins. 2017. Science Fiction

Carve The Mark tells the story of Thuve, a planet divided. On one side rule the cruel Shotet, ruled by the Noveak family, who had invaded the weaker city of Hessa numerous times.
Hessa, despite being tired and torn, still cling to hope through prophecies told by their oracle, Sifa Kereseth. She is the mother of Akos Kereseth, whose prophecy is grim: a lifetime of servitude to the Noveak family. However, things change when Akos meets Cyra Noveak, the sister and weapon of the current Noveak head. As Akos delves deeper into the web of the Shotet, he spins truths and lies alike to stay alive, and will be forced to discover where his loyalties lie.

Carve the Mark is the picture of mystery and science fiction, defying fate and romance. The writing sucks the reader in from the first chapter with an electric style that can only be accredited to Veronica Roth. There is action, but even the scenes without are fast paces and immerse the reader entirely.

Fans of Veronica Roth's most popular series, Divergent, will find a great read in Carve the Mark. The Hunger Games and Cinder both contain some of the same tropes commonly used in YA Science Fiction, and viewers of The 100 will also enjoy this read.


Alex Liu's Review of:
Vicious by V.E. Schwab
Tor. 2013. Paranormal/Science Fiction.

Vicious, the first book in the Villains duology, mashes the intrigue of ambiguous moral right and the thrill of supernatural abilities into an enticing package. The main character, Victor, and his friend turned enemy, Eli, engage in a complex cat and mouse chase as Victor tries to get revenge for Eli putting him in jail. Victor is getting rightful vengeance… right? V. E. Schwab expertly manages the dark storyline to keep the reader guessing exactly which of the primary characters is in the right, creating an incredibly intriguing dynamic.

I loved this book. The storyline of the book is darker than most sci-fi, especially since there is
no clearly defined right or wrong. The way superpowers, the abilities ExtraOrdinarys (EOs) possess, are implemented into the novel is very interesting. Schwab uses a tried and true sci-fi trope in a unique manner to keep the story feeling fresh and interesting to its very conclusion. The payoff from fully realizing Victor's plan is very satisfying, making the finale feel much more meaningful and gratifying as a fight between opposing ideologies instead of between two people. The story uses time very impressively, where the flashbacks Victor experiences do not distract from the main story, but complement it.

Fans of sci-fi and of good storytelling in general will enjoy reading Vicious, as well as the other book in V. E. Schwab's Villains duology.

Available in e-book and audio formats through Libby/Overdrive.


Kendra Kodira's Review of:
They Both Die at the End by Adam Silvera
HarperCollins. 2017. Science Fiction/Romance
(Listened to in audiobook format.)
What would you do if you found out that you were going to die today? Mateo Torrez and Rufus Emeterio get an alert from DeathCast, a service that lets people know that sometime that day they
will inevitably die. When Mateo, an anxious hermit, meets Rufus, a headstrong risk-taker, a love grows between the two and each of them is left forever changed by their day's adventures. Through the absorbing journey of their last day alive, they learn lessons on mortality, grief, and acceptance.
Despite
They Both Die at the End
's title giving away the novel's ending, the story of the two boys is captivating and a fairly quick read because of the unique, relatable characters showcased. Unfortunately, the switching between the perspectives of Mateo, Rufus, and few other side characters can be confusing at times, but the utter depth and personal growth the characters display outshines any structural issues within the book. The vivid description of characters, the world around them, and the struggles they face offer heartfelt authenticity that makes the story all the more heartbreaking.
Fans of
What if it's Us
by Becky Albertalli and Adam Silvera will love
They Both Die at the End
as they both possess similar plots revolving around fate, intriguing protagonists, and further LGBT+ representation while being co-written by the same author.
They Both Die at the End
will appeal greatly to those who've enjoyed Nicola Yoon's romance novel
The Sun is Also a Star
which follows a parallel story of two drastically different characters who fall in love despite the little time they have left together.
Available in e-book and audio formats through Libby/Overdrive.
MYSTERIES, THRILLERS & HORROR:
Alexis Maron's Review of:
Suicide Notes from Beautiful Girls by Lynn Weingarten
Simon Pulse. 2015. Mystery/Thriller.
Drama, mystery, obsession, and enticement drip off of the pages of Lynn Weingarten's novel, Suicide Notes from Beautiful Girls. This book is not for the faint of heart as readers discover
the tragedy of June's best friend Delia's suicide. However, right from the start June knows something about Delia's death just isn't right. As June embarks on a journey to find the truth, she instead finds herself entangled in a web of lies and deceit. While the story continues the bonds between friends and lovers are tested as the characters navigate through major ups and downs. How far are you willing to go for the ones you love?

The detailed writing presented in this book helps readers to feel like they are present with the characters. Told from the perspective of June, and later from June's perspective as well as a friend's, readers will be surprised by the turn of events. The novel flips from the present to the past helping readers to understand June and Delia's stories. None of the characters ever failed to surprise me with their choices, leading me to having trouble putting down this book.

In addition to this book having me hanging on to each page, the abstract ending had me thinking about the characters days after I had finished reading. When I first picked up this book, I was not expecting it to be as dark and grim as it turned out to be. If this book were a film, it would at least be rated pg-13, so I would make sure you keep that in mind before you commence reading this novel. Suicide Notes from Beautiful Girls is something I would recommend to those who enjoy murder mysteries and thrillers. I found this novel to be similar to the Pretty Little Liars TV series. Happy reading! - AM 4/21/2021



Karthik Shankar's Review of:
Murder on the Orient Express by Agatha Christie
Collins Crime Club. 1934. Mystery/Crime.

The renowned detective author strikes again! This novel begins with an introduction of Agatha Christie's famous detective Hercule Poirot. The detective is going on vacation but,
suddenly, he gets called to solve another mystery case. So he boards the Orient Express to go to London. Monsieur Bouc, head of the Wagon, personally knows Poirot so he gives him a first class seat. However, as soon as he boards the train, he notices a lot of strange behavior from numerous passengers. In addition, he sees a person named Ratchett whom he knows to be an evil person. Ratchett calls him over, saying that he fears that someone is trying to kill him. He offers Poirot a large sum of money to protect him, but Poirot - knowing that Ratchett isn't a nice person - refuses to take the money and protect him. The night goes regularly and everyone ends up eating and going to bed as they normally would. . . . .or so one would think.
The next morning, Hercule Poirot is informed that Ratchett has been murdered with numerous stab wounds. Unfortunately, the train also gets stuck on route due to heavy snowfall, causing the passengers to be left in the train for much longer than expected. Being a detective himself, Poirot goes to work solving the murder and interrogates all of the people. In the end, after gathering as much evidence as possible and a series of coincidental events occuring, Poirot comes to a conclusion. He gathers all of the passengers in first class to tell them what he believes happened...

Read this page turning mystery novel by Agatha Christie to find out what really happened in the train and who murdered Ratchett. The well-written story allows the reader to feel like they are a part of the story itself. It remains suspenseful until the very end, and due to the plot twists, it is very hard to guess the murderer. If you want to have a great time reading, this is definitely a book to engulf yourself in. - KS 3/24/21




Kendra Kodira's Review of:
A Good Girl's Guide to Murder by Holly Jackson
Delacorte Press. 2020. Mystery.
Five years ago in the small town of Little Kilton, Andie Bell was brutally murdered by her boyfriend, Sal Singh. The case was closed, and everyone was convinced of Sal's complicity -
everyone except Pippa. As her senior project, she is determined to truly solve the case and rid the Singh family of their cruel notoriety. Pippa's journey drives her down dead ends and to unexpected findings, forcing her to struggle with the terrifying past she digs up.

A Good Girl's Guide to Murder incorporates various articles, transcripts, and project logs to truly immerse the audience in an authentic case. The unique framework of the novel highlights Pippa's intriguing thought process, adding to the suspense as suspects and theories are searched through. Holly Jackson masterfully renders an absorbing, fast-paced plot with intricate surprises at every turn and a rewarding as well as completely shocking ending. Despite the complexity of the mystery, the novel fails to effectively address prominent themes of race, suicide, and abuse. Naturally, readers should be aware of mature themes heavily included because of the high school setting and older characters.
With a similar plot centered on unraveling a murder intertwined with the protagonists' personal life, those who've read The Naturals series by Jennifer Lynn Barnes will be drawn into Holly Jackson's novel. Lovers of mystery classics such as Sir Arthur Conan Doyle's Sherlock Holmes series will savor the shared theme present in A Good Girl's Guide to Murder of uncovering the dark secrets of others at any cost.
Karthik Shankar's Review of:
April Morning by Howard Fast
Random House
. 1961. Historical Fiction.
The novel begins with Adam Cooper living a normal life during the 18th century, drawing a bucket of water from a well to take to his mother. He has a premonition of evil spirits and
death, thus he says spells to draw away all evil from him. He is constantly getting yelled at by his father and pampered by his mom, Sarah. One night, he gets into a debate with Moses Cooper, his father, and decides that he wants to meet up with his crush Ruth after dinner. So he finishes eating, and then they go on a walk during which they talk about their futures and various other topics. In the end, he kisses her and then goes back home to sleep; however, he doesn't know what lies ahead of him.

Early in the morning, he is awoken by his brother Levi saying that Paul Revere has gone around town telling everyone that the British are coming. He goes to the town meeting where they muster up a militia, and he signs up to fight. Soon they get arranged at the Lexington green and prepare for the redcoats to arrive. After a few minutes, the English troops arrive as expected...

You can read this great historical fiction text to find out what happens as soon as the battle begins. Taking place during the American Revolution, it portrays the fear and violence that was ingrained in the people that lived in the United States during the 18th century. The story is a great read overall and makes you want to finish the whole book once you begin. - KS 3/24/21
Kendra Kodira's Review of:
All the Light We Cannot See by Anthony Doerr Scribner
Scribner
. 2014. Historical Fiction.
Listened to in audiobook format.
Marie Laure, a blind girl living in Paris with her father, and Werner Pfenning, an orphan German boy, recount their lives as they endure hardships during World War II. Each narrator
is on their own path of survival, struggling to accept the ghastly effects and destruction caused by their warring nations. As their lives become intertwined and a hunt for a precious stone ensues, Werner and Marie Laure's morality is tested while their old sense of normalcy crumbles around them.
Anthony Doerr's use of imagery and vivid description molds a hyper-realistic universe for readers to eagerly explore alongside the protagonists. The novel provides insight into past affairs and details the sordid atmosphere during one of the most tragic genocides in history. The plot, however, can be a bit slow and confusing at times as extra perspectives and varying timings are embedded throughout the novel. With complex, three-dimensional characters, All the Light We Cannot See renders a beautiful story that captivates its audience with meaningful depth and showcases hopefulness for humanity.

Readers of Johanna Reiss' autobiographical memoir The Upstairs Room will appreciate the similar plot of undergoing the horrors of World War II through a child's perspective in Anthony Doerr's novel as well. From shared gripping storylines, harsh settings, and poignant themes of loyalty, lovers of The Book Thief by Markus Zusak will find that All the Light We Cannot See resonates greatly with them.
Clara Armon's Review of:
I Lived on Butterfly Hill by Marjorie Agosin
Atheneum Books
. 2014. Historical Fiction.
I Lived on Butterfly Hill tells Celeste Marconi's story from the young age of eleven to fourteen. Through the three years, much happens, from being content to unimaginably terrified to
hopeful. Celeste, living on Butterfly Hill in the port city of Valparaiso, Chile, appreciates her education and loves writing - she always makes sure to jot down new words in her blue notebook. When a murder occurs, and disappearances begin to take place, it becomes hard for Celeste to write down words with such cruel and depressing meanings.

During this time in Chile's history, there was a violent coup, and the president was killed. The military took control, and Chile became a dictatorship. The military forces did everything against the former president's beliefs. Violence from the military forced terrified Chileans to leave their homeland in exile or go into hiding if they were suspected to be against the dictator, Pinochet. For if they were, they would be taken and imprisoned in inhumane conditions and could be dropped into the sea to perish if not already dead.

This is simply a must-read. Marjorie Agosin, a Jewish Chilean and exile of Chile, emerges one in the story, not allowing the reader to put the book down. Her masterfully written words paint a picture in one's mind and truly bring the characters to life. Agosin demonstrates the value of family and poetry, and how even when they must be apart or hidden, they will always be the most vital forces that bring strength to guide a country back to democracy and happiness. -CA 3/24/21
Clara Armon's Review of:
Maps of Memory Return to Butterfly Hill by Marjorie Agosin
Atheneum Books
. 2020. Historical Fiction.
*SPOILERS for I Lived on Butterfly Hill below*

Celeste, now a high school student, continues to learn about many different walks of life while Pinochet ruled Chile. In the first book, Celeste left in exile to Juliette Cove in Maine
when she was eleven years old to live with her Tia Graciela. She returned after the dictator, Pinochet, died, and she went on a hunt to find her father. Fortunately, she found him and brought him home, and later her mother also returned safely, however, scarred mentally. A year passes, and Celeste knows very little of what happened to her mother during their three years apart and has not heard from her best friend, Lucila, who disappeared four years ago - before Celeste had left Chile. One day a ship sails into the harbor, and that is the day everything starts to be told, and the reality of the cruelty Celeste's mom faced is revealed. Celeste's parents are some of the very, very lucky ones who survived after being taken by the violent military forces.

The Maps of Memory: Return to Butterfly Hill is the sequel to I Lived on Butterfly Hill. These novels tell the story of what life was like during the dictatorship. While the first book is about life before the coup, then during, and then slightly after, it speaks of only Celeste's experiences during the three years. Celeste was not in Chile; she did not know what the world was like over on the opposite side of the world. On the other hand, the sequel - published just last year, in 2020 - tells the stories of many others and the construction of a map of memory of the disappeared people.

This novel is an excellent sequel to the first book. The two make one truly understand the hardships of those times in Chile and the pain that many Chileans are still wearing. The two-book series is a must-read; the pages fly by, and before you know it, the book is finished and you are left to ponder the story. Even when there is a terrifying history behind a beautiful place, there is a positivity that remains that will guide one to see the beauty in what is still there and what can become. - CA 5/3/21
Karthik Shankar's Review of:
The Adventures of Tom Sawyer by Mark Twain
1876
. Literature.
In the novel, a mischievous and rule-breaking boy named Tom Sawyer lives with his Aunt Polly and his step-brother, Sid. Due to his mischievous nature, he is put to work on chores
and spends most of his day working. However, due to his cleverness, he persuades many people and makes them do all of the work for him. Later in the story, he goes to Sunday school where he makes a fool out of himself when he wrongly answers that the first two disciples were David and Goliath. We also learn that he falls in love with a girl named Becky Thatcher, whom he persuades to get "engaged" to him. Throughout the story, we see him performing acts and acting like a trouble-maker by doing things his aunt won't let him do and getting in trouble as a result of it.

Throughout all of this, he is accompanied by his close friend, Huck Finn. One night, they sneak out to the woods where they mistakenly see the murder of a local doctor by a man named Injun Joe. (He later get involves and bring justices to the doctor.) However, one childish thing that he does is running away to an island with Huck and their other friend to become pirates. There, they live for a few days until Tom gets bored and sneaks back home where he sees that the people are all mourning the "death" of him. This is when he gets the idea of surprising everyone at his own funeral later in the week. He convinces his friends to do the same and they get prepared to eventually head back home. Find out what happens next by reading the intriguing novel by Mark Twain. You definitely won't be bored when reading this book!

The Adventures of Tom Sawyer is a classic book that was written by Mark Twain in the 19th century. It continues to be a controversial novel due to various reasons such as the inappropriate use of language and some of themes portrayed throughout the story. Due to this, the text would most definitely be recommended for students that are 15 years of age or older. One of the main reasons why it is a controversial text in modern day, however, is due to its use of racial slurs that are not appropriate in today's world. Regardless, the book is a great read and it keeps the readers on the edges of their seats. It is most certainly a page turner since it is a story that portrays a life that is not very commonly known in today's world. Some of the actions being performed in the text would be illegal today due to improved laws and rules. Ultimately, The Adventures of Tom Sawyer is a great story to read in one's spare time. -KS 5/3/21
Saketh Gosetty's Review of:
The Catcher in the Rye by J.D. Salinger
Little, Brown & Company
. 1951. Realistic fiction/Coming-of-age
Holden Caulfield, an angst-riddled teen, gets expelled from the private school Pencey Prep after failing four subjects. With one week left before being unable to return, Holden reflects
upon his negative feelings towards his peers at Pencey and addresses them as "phonies," people who are disingenuous. All the while, Holden cannot help but remember his siblings and a girl named Jane Gallagher who he desperately wants to protect from further loss of innocence. After a violent altercation with his roommate Stradlater in regards to him taking Jane out for a date and pushing Holden's buttons by hinting at lust for her, Holden realizes that he feels stuck at Pencey with people who demean his values. As a result, Holden decides to pack up and head home to New York earlier than he should have.

The novel focuses on Holden's journey back home as he struggles with growing up as he despises many adults, losing his younger brother to cancer, and holding onto cherished memories with his younger sister and Jane. Along the way, he gets himself into adult situations that perpetuate his cynical essentialism that adulthood is filled with phonies. In addition, he meets people that reflect or defy his values of preserving youth, avoiding change, and remaining genuine. Will Holden be able to move forward with life or will he remain stuck in the past? -SG 2/26/21

Saketh Gosetty's Review of:
1984 by George Orwell
Secker & Warburg. 1949. Dystopian Science Fiction/Satire

Orwell's nihilistic novel takes place in Airstrip One (Great Britain) which is a part of on Oceania, one of three totalitarian super-states that are at constant war with other superpowers, Eastasia and Eurasia, in order to gain more labor power and eventually absorb

the other states into one massive entity. The novel follows working-class member Winston Smith who discreetly opposes the rituals of the totalitarian Party and their figure of power Big Brother, who reinforces the values of "War is peace/ Freedom is slavery/ Ignorance is strength." One of the enemies of the Party is a man named Emmanuel Goldstein, a traitor to the Party who is rumored to be the organizer of an opposing group known as the Brotherhood. Goldstein appears on the telescreens during a weekly routine known as "Two Minutes of Hate" where he states ideas that anger the crowd listening and solidifies the Party's values.

Despite Winston's despair for a society that has cheated him out of the brighter life that he experienced when he was younger, he gains a sense of hope from the thought of the Brotherhood and a group dedicated towards ending the Party's rule. In the process of finding the answers to his questions about the existence and goals of the Brotherhood, life before the revolution, and how to take down the Party - all while hiding his motivation from the Thought Police - Winston comes across an antique store with sentimental value of the past before the revolution. Winston later uses the spare room of the store as a rendezvous point for him and Julia, a lady who works in the Ministry of Truth but secretly opposes the Party as well. The two engage in a secret affair where they share their collective hatred for Big Brother in secrecy. Will Winston and Julia be able to learn more about the Brotherhood and take down the Party before the Thought Police catch them and bring them to the feared Ministry of Love to be "vaporized?" -SG 2/26/21



Clara Armon's Review of:
The Old Man and the Sea by Ernest Hemingway
Arrow Books. 1952.
Santiago, a Cuban fisherman, has not caught a decent fish for eighty-four days, and because of this run of bad luck, he is struggling to have food to eat and the necessities to sustain
himself. The boy, who he loves deeply, helps him in any way he can. The boy, Manolin, and Santiago, more commonly known as the old man, fish the first forty days together, but then the boy is forced to transfer to another boat by his parents.

On the eighty-fifth morning, the old man decides to go far out into the ocean, hoping for a big fish to take his bait. Finally, he feels the tug of a powerful fish. And with this, his journey begins. All alone far out in the ocean, the old man goes days battling with the great fish and surviving off raw seafood and one bottle of water. However, only after completing his first grand mission, a greater one commences. The voyage back.

Through this short novel, the themes of man versus nature - plus of failure versus success - are very prominent. The old man finally gets lucky, but then loses it all by the end of the story, lying in bed, exhausted, with ripped up hands, terribly sore muscles, and no prize from the trip.

The Old Man and the Sea, Hemingway's last major work of fiction, is seen as an American classic. It was awarded the Pulitzer Prize for Fiction and was a factor in Hemingway winning the Nobel Prize in Literature in 1954. The old man revolves around the thought that, "A man can be destroyed but not defeated." From this read, one can learn about the mindset needed to have the ability to accomplish anything, even when unluckiness hits.


Clara Armon's Review of:
The Sun Also Rises by Ernest Hemingway
Scribner. 1926. Historical Fiction.
The Sun Also Rises is a story of American and British expatriates who travel from Paris to Spain to enjoy fishing and watch the bullfights. The trip was originally supposed to be Jake
Barnes, a newspaper correspondent, and Robert Cohn, a professional boxer and ventured writer, taking a trip to Spain for pleasure and for experiences for Cohn to incorporate into a novel. But others join and make the trip miserable for Cohn, who feels like an outsider.

Hemingway uses many metaphors in this work. Over the course of the novel, Jake and Brett, the "sun" the rest orbit around, have a stable relationship and both love each other, but cannot be together due to, essentially, the war. The war, and fundamentally the death of true love, parallels the bullfights they attend. And the fishing trip expresses the freeness the men feel when fishing - freeness from all their problems, from women to wounds to wealth.

This writing by Hemingway is a strong display of the lost generation. The lost generation consists of those who walk the world directionless in the post World War I age. Within this reading, the characters' struggles and the lostness they feel are prevalent. If you are interested in the life of the lost generation and expatriates attempting to find love and themselves, this is a read for you. It will make readers ponder how they may be dealing with circumstances in their life and how wounds from the past hurt individuals in the present and future. -CA 3/24/21
FANTASY:
Erica Gorelik's Review of:
Red Queen (Book 1) by Victoria Aveyard
Simon & Schuster. 2015. Fantasy.
Victoria Aveyard's fantasy novel Red Queen kept me on my toes throughout the whole story. Each page left my jaw closer to the ground, and I never knew what was coming next, especially when it
neared that shocking ending.

This novel takes place in a world where people are divided by the color of their blood, red or silver. Reds are poor and don't have much to start off with; they go to school, and live an average life, getting conscripted into the army at the age of 18 if they do not have a job. Silvers, on the other end, live a lavish life; they have powers, literally and metaphorically speaking. They are rich and privileged, having the Reds do any and all of their duties for them, including fighting their wars.

Mare, a 17-year old Red girl, doesn't hold herself to high standards. She spends her time as a thief, trying to supply what she can to her family before she gets sent off to war with her brothers and all the other Reds. She knows what the future holds until one day she finds that out her best friend, Kilorn, has lost his job and will be conscripted in a matter of days. In the time she spends searching for a solution for their collective issue, something gets in the way and a new opportunity greets her. Soon, Mare finds out she is much more than anyone could have ever imagined - a Red with powers. Join Mare to navigate her new life in an unfamiliar world as she uncovers secrets and lies - and remember: "anyone can betray anyone." -EG 4/23/21

Victoria Kartashev's Review of:
The Kingdom of Back by Marie Lu
Penguin Random House. 2020. Historical Fantasy.

Everyone knows about the musical legend of Amadeus Mozart, the prodigy, the genius, the artist. However, few know about his equally talented sister, Nannerl. The Kingdom of Back is
Marie Lu's fantastical take on the life of Nannerl Mozart and how her life was lived, both on the stage and in her brother's shadow. However, her father has made it abundantly clear: Nannerl will play until she is of age to be married, and no longer. When a mysterious stranger from another world presents a magical solution, hope seems to appear for Nannerl.The Kingdom of Back spins a thrilling tale about a young girl warring between her ambitions and her morals.

The Kingdom of Back blends historical fantasy with thrilling mystery, wonderful adventures coupled with a side of action. As Nannerl discovers her own fantasy world, the reader breathes and fights by her side. Marie Lu's immersive writing delivers yet another YA masterpiece in the form of The Kingdom of Back.

The elements of history swirled in with a unique perspective are similar to those in books such as The Infernal Devices by Cassandra Clare, The Invisible Life of Addie LaRue by V. E. Schwab, or Bridgerton. - VK 4/14/2021




Karthik Shankar's Review of:
Harry Potter and the Goblet of Fire by J.K. Rowling
Scholastic. 2008. Fantasy.
Having been one of the most electrifying novel series in the world for the past 3 decades, all Harry Potter books take us into the imaginative mind of JK Rowling to experience a world full

of magic, thrills, and heartbreak. In the fourth Harry Potter book, Harry Potter and the Goblet of Fire, the readers see a fourth year for Harry and his closest friends, Ron and Hermione, as they are going to a Quidditch match (one of Rowling's unique creations). After watching an exhilarating match between Ireland and Bulgaria, they all head back to their tent only to be disturbed a few minutes later by an attack on the campgrounds where everyone is staying. It eventually turns out that the whole campground burns to the ground and everyone but Harry is gone. Harry sees a snake in the sky and realizes that Lord Voldemort (his enemy and the antagonist) is alive again and he will be coming for Harry soon.

The text then skips forward to the students entering Hogwarts and enjoying a feast. At this moment, the headmaster of the school, Albus Dumbledore, announces that there is a Triwizard Tournament which will take place in Hogwarts that year. Then the other two schools that will be competing arrive and the festivities begin. It is clearly announced that students under the age of 17 will not be allowed to compete in the competition that could result in death. However, when the results are collected by Headmaster Dumbledore, people are shocked by the fact that Harry Potter, who is under the age limit, is one of the chosen participants for the rigorous competition. Read the fascinating text to find out what happens next and if Harry ends up participating in the competition! -KS 4/23/21


Carly Pinnix's Review of:
The Lost Hero by Rick Riordan
Disney Publishing. 2010. Fantasy/Mythology/Adventure.

After Jason's memory is taken, his life is flipped upside down. With just little fragments coming back to him here and there and in his dreams, he struggles with reality. He struggles
with his identity. When Jason wakes up on a bus next to Piper, his so called girlfriend, and Leo, his so called best friend, he can't remember them at all. Soon he is taken to an unfamiliar place called Camp Half-Blood with his two friends. He quickly learns that Olympus is in great turmoil and that he is needed in order to save Olympus. A quest is ordered and a goddess tells Jason that if he is successful he will get his memory back. Jason, Piper, and Leo all set off on a quest to help save Olympus.

Overall, I think this book was intriguing and would recommend it to others. Additionally, for people interested in Greek mythology, I would highly recommend this book because it is focused around the ideas of Greek mythology. This book had just the right amount of adventure, fantasy, and romance. It always kept me on the end of my seat and at some points got so tense I had to hold my breath. At some points the book seems a little cheesy and childish, but overall it was quite enjoyable. -CP 2/26/21

Sixth-grader Cole Randolph only wanted to impress his friends and the girl he likes by taking them to a haunted house on Halloween. Instead, his friends are captured and brought into a
new world, the Outskirts, a land far away from his home in Mesa, Arizona. In fact, it's in a whole new dimension! Cole, being the loyal friend he is, follows his friends into this foreign place, but is quickly captured and sold as a slave to raid floating castles and bring the back treasure to his new owner.
In this new world, the impossible is possible. The Outskirts consists of five kingdoms, each one more different than the last. Magic exists, but it isn't called magic. Instead, it is considered shaping, the art of taking something and shaping it with power from within into something new and better.
Enduring rough missions and a few too many close calls, Cole forms an unlikely friendship with a peculiar girl named Mira, another slave. They make a plan to escape their owner and run away to freedom. All Cole wants to do is find and free his friends from their enslavers. But when a monster, a legion of soldiers, and a closely guarded secret that could threaten the power of this new world get in the way of his plans, will Cole be able to save his friends? Find out in the magical works of Brandon Mull's five-book series Five Kingdoms now! -NP 2/26/21
Kendra Kodira's Review of:
Circe
by Madeline Miller
Little, Brown & Company. 2018. Fantasy/Mythology.
E-book.
As the daughter of the sun god, Helios, and a nymph, Perses, Circe is constantly tormented by her family. Years pass and Circe— still an outcast — discovers the power of witchcraft
through magical acts of love and revenge. For her dark spells, Circe is eternally exiled, where she harnesses her powers and hosts many traveling heroes. On the remote island of Aiaia, Circe battles fierce beasts, grief, and harrowing decisions over the millennia.
The vivid imagery in Circe elevates and brings every aspect of the story to life. Throughout the novel, many Greek myths elegantly weave together to set a constant, invigorating mood. The spellbinding plot charms and holds the attention of readers, making Circe almost impossible to put down. As a protagonist, Circe offers the voice of a resilient, independent woman, who evolves as she passes through hardships, and offers a unique perspective. By far, Madeline Miller creates a captivating novel that, although including frequent mature scenes, will take readers on a voyage of self-discovery alongside Circe.
Those who've enjoyed other novels of Madeline Miller such as Song of Achilles will revel in Circe's similar themes of Greek mythology and conflicted, determined protagonists. Adam Silvera's They Both Die at the End also shares parallels to Circe with its melancholic ending, complex characters, and an enthralling plot that readers will love just as much. - KK 2/26/21

NONFICTION:

Jacob Bleecker's Review of:
Swimming Lessons by Lili Reinhardt
St. Martin's Publishing Group. 2020. Poetry/Mental Health.
One of the up and coming actresses of today, Lili Reinhardt stars on Riverdale. Although known for her role as Betty on the popular Netflix series, she debuted as an author in 2020
when she released Swimming Lessons, a collection of poetry over her lifetime.

In the book, Reinhardt writes about romance and broken love, battling anxiety and depression, and finding the small successes in the big failures.

Personally, this book came out at the perfect time. With all of the chaos in the world today, I found that Swimming Lessons was a great outlet for me. It brought some calm and clarity in what has been a messy year. Reinhardt's writing is delicate and relatable for most, so I recommend giving it a read, even if poetry isn't usually your cup of tea.

My favorite poem reads, "This is how I know / I love you so much. / Whenever I see something / beautiful, I want you to / see it, too."

Nominated for a Goodreads Choice Awards Best Poetry award, Reinhardt's writing is catching the eyes of many, and it should catch your's too. -JB 4/23/21
Jazzi Ben-Joseph's Review of:
The 48 Laws of Power by Robert Greene
Viking Press. 1998. Self-help/Personal growth/Power.
The 48 Laws of Power by Robert Greene is a step-by-step guide on Machiavelli-style manipulation and at times morally dubious tutorials on how to gauge and exploit one's
surroundings. However, the merit of this book lies not in its capabilities to make its reader a tyrannical dictator, but rather in its ability to give the user tools to make small improvements to their everyday life. Critical thinking skills are essential for readers of this book; one must read without the goal of manipulating others, knowing not to take certain laws to heart and instead be aware when the techniques are being used against them.

While certain laws may not be applicable to one's daily life (see Law 15: Crush your enemy totally), other laws have practical uses in business, education, and social interaction. I find myself often using various laws, such as Law 13: When asking for help, appeal to people's self interest, never to their mercy. The laws in this book help the reader understand the dynamics of social situations and how to use them to their advantage. The laws give the reader a better understanding of their social environment and allow them to gain power in whatever area they choose. -JBJ 3/24/21
Clara Armon's Review of:
What the Most Successful People Do Before Breakfast by Laura Vanderkam
Portfolio/Penguin. 2012. Self-help.
Laura Vanderkam, the author of several time management and productivity books, has written What the Most Successful People Do Before Breakfast to help people use their
mornings more productively - a problem that many of us struggle with. Through this book, she will help you realize that getting up early in the morning does not have to be irritable - there is a way to get up and be excited for the day to come; Laura Vanderkam will help you find that excitement. Laura is also a host for the podcast Before Breakfast and has co-hosted Best of Both Worlds. Mrs. Vanderkam posts self-help blogs regularly on her website and has several publications by well-known newspaper companies. Currently, she lives in Pennsylvania with her husband and five children.

One will enjoy this book if trying to utilize mornings strategically to become a part of the most successful people. Laura explains ways of improving morning routines by using others as examples and detailing how to rediscover valuable time and use time effectively. The book revolves around two main concepts. The first concept is to, as Laura says, "Spend more time on the things that matter, and less on the things that don't." The second concept is to find your most productive hours and use those hours carefully - fill them with the most important things. Some similar books written by Mrs. Laura Vanderkam include Juliet's School of Possibilities, Off the Clock, I Know How She Does It, and 168 Hours. I found the self-help book beneficial; it brought many great ideas into my life. In the book's conclusion, Laura lists 50 tips; this ending summed up her points and delivered terrific information. The book also includes several pages of time-logs and a QR code to her website for more resources. If you are looking for a way to make great use of your time, read this book, for after spending the few hours reading it, you will get back hundreds of hours that could have been lost otherwise. -CA 4/23/21
Jacob Bleecker's Review of:
Is This Anything? by Jerry Seinfeld
Simon & Schuster. 2020. Comedy.
Over the course of the last 45 years, comedian Jerry Seinfeld compiled his best jokes from his stand-up sessions across the country. His material will yank laughs from you, even if
you're in a bad mood. Each chapter is dedicated to his best content from each decade, starting in the seventies. Furthermore, portions of the book share his journey to becoming an extraordinary comedian, and readers can understand the grit it takes to be the only speaker in a room and the relatability needed to garner laughs from strangers.
The book is a fairly easy read, as it touches on most ages. Also, it isn't necessary to read chronologically, making it easy to skip around from joke to joke.
I recommend this book for all ages, especially if you need a laugh. But, if you're not convinced, take a look at this excerpt from the book:


Clara Armon's Review of:
My Invented Country by Isabel Allende
HarperCollins. 2003. Memoir/History.
Isabel Allende was born in Peru but grew up in Santiago, Chile with her mother, grandfather, siblings, and Uncle Pablo - then later with her step-father Ramon, never speaking of her
father. Isabel indulges in deep detail describing Chileans' mindset and how life is lived in the southwestern strip of Latin America where Chile lies.
She was an enthusiastic reader as a child and is still to this day, reading everything she gets her hands on and appreciating her education. When her stepfather got a job offer, they - her mother, siblings, stepfather, and herself - picked up and went to a different part of Latin America and then to a different continent as he got another job. Isabel returned to Santiago, Chile at fifteen, her mother staying in Europe with Ramon. She lived with her grandfather, who home-schooled her, and this created a lasting bond between them. She finished high school at the age of sixteen, quickly got a job, married her first husband and boyfriend in 1962, then had her first child, Paola, the following year and three years later her first son.
Meanwhile, in Chile, there were divides of political parties. After Salvador Allende, the previous president (the cousin of Isabel Allende's father) died in Pinochet's coup on September 11th, 1973, a day that would change all Chileans' lives forever.
Pinochet will dictate Chile for over sixteen years and create complete terror in the country with extreme military violence, causing anyone with leftist beliefs to be in danger. Many had to escape the country or go into hiding, for if not, they would be tortured in one of the detention centers that had replaced the sports stadiums and some schools when Pinochet took over.
Through this novel, (one of Isabel Allende's many, as she writes a new one about her life every year) one feels as if they experienced what Allende went through. One will learn about Chile's culture and land, and will leave the book with a new view of the world, or at least understand Chile and its people better. -CA 2/21
Jacob Bleecker's Review of:
Notes From a Big Country by Bill Bryson
Doubleday. 1998. Memoir/Travel/Humor.
Bill Bryson's Notes From a Big Country details Bryson's life as a stranger to both England and America.

After growing up in America, Bryson moved to England where he lived for over 20 years. All
the while, he still thought of America as home, and while in England, he was labeled "the American." It is safe to say that Bryson was uncomfortable, at least some of the time. When he moved back to America, he was optimistic about returning home.

However, he had a false sense of hope. After adjusting to the customs and traditions in England, Bryson was also out of place in America, the country he thought of as home. Bryson was "the man from England." In each chapter, Bryson recounts a unique anecdote from his return to America, such as a day at the Hardware Store. He couldn't call spackle its English word, but rather the British word, polyfilla. This embarrassment wasn't rare either.

I enjoyed reading the book, because, although it was long, Bryson writes in a casual way. He uses humor and simple vocabulary to connect with his readers, and his stories shed light on the difficulties of being an outsider, something everybody has experienced at one point or another.

I recommend the memoir to anybody who wants to read non-fiction in an enjoyable way. That is to say, not a textbook-like recounting of facts. You don't have to know who Bryson is because his stories are applicable to others who feel the same awkwardness that he felt in new surroundings. At first, this didn't seem like a book I'd enjoy because it was non-fiction and about somebody I didn't know of, but, as I mentioned, it was a long but easy and likable read. I suggest giving it a try. -JB 4/23/21


Michael Wang's Review of:
A Long Way Gone: Memoirs of a Boy Soldier by Ishmael Beah
Farrar, Strous & Giroux. 2007. Memoir.
A Long Way Gone, written by Ishmael Beah, tells the true story of himself, going from a young, innocent child to an almost ruthless and emotionless boy soldier. This story takes
place in the 1990s, when Beah was a child and lived in Sierra Leone. During this time, there was a terrible civil war that devastated thousands of normal people, especially children, as they tried to live their lives. Some people get lucky and were able to get out of this dark period alive, some didn't make it out alive, and some, like Beah, come back alive, but they lose something that may be more important than their life.

Some of the things that these children went through, and may still be going through, seem almost unrealistic. This book taught me to be grateful for what I have and never take anything for granted. Disclaimer: This memoir is not meant to be enjoyable as in a happy story where everything is nice. This is a dark, sad, and eye-opening memoir that you will never forget. There are some parts of the book that I still think about even after I had finished reading it for weeks. With that being said, I still recommend this book to all people who would like to broaden their knowledge about the lives of children and people in general who may not be as fortunate as them. Just be aware that this book can get gruesome and hard to read at some points. But being able to learn about Beah and people like him and their journeys is a tradeoff that is worth making.
Check back now and then for more awesome reviews and other content for teens, by teens!
---
Review Crew Film Reviews
Danielle Gao's Review of:
My Spy (PG-13)
Comedy/Action
Amazon Original. 2020.
Run time: 99 minutes
JJ (Dave Bautista) is an ex-soldier working for the CIA who is tasked with surveilling a 9-year old Sophie and her mother. After Sophie easily discovers JJ and his partner, she blackmails him into accompanying her to an open house, or a "Parents and Special Friends Day." Without JJ knowing it, this sets off a series of events that brings him closer to his target's family and into a precarious position.
The movie mainly focuses on JJ gradually forming a bond with his target and being forced to open up like a normal civilian again, but it also has an overarching story with the usual villain-after-the-nuclear-codes trope. In fact, I did like how
My Spy
melded the two genres seamlessly. One scene would make me laugh at how JJ once again gets himself into an awkward situation, and the next would have me on the edge of my seat while the protagonists scrambled for the USB stick loaded with secret files. It's only a little out-dated, as there were a few questionable scenes involving several adults doing viral dance moves all of a sudden like a flash-mob. But I loved how each loose end was wrapped up in the finale where it calls back to specific moments planted earlier in the movie.
Overall, it's a hilarious comedy/action movie that's worth a watch if you liked other goofy spy movies like Johnny English or Charlie's Angels.
Angel Liang's Review of:
Howl's Moving Castle (PG)
Anime/Fantasy
Studio Ghibli. 2005.
Run time: 2 hours
Just a normal, human girl living an every-day life. That was the story of Sophie. Running her parents' shop by herself, a quaint hat shop, everyday to fulfill their dreams, but never able to live her own life. That is, until she meets the wizard, Howl. Sophie first meets Howl in a harmless encounter, but after being cursed by the Witch of the Waste, Sophie realizes that she needs his help to break the curse. As an old grandma, cursed to be the age that her mind is, Sophie works as a cleaning lady in Howl's moving castle, but their relationship soon becomes much more than that. As war starts to brew between countries, and wizards and witches are being called to fight, what can Sophie do to help the love of her life?
Okay, a disclaimer out there: yes, this is a romance, but it is a Studio Ghibli romance, which means that even if you aren't a fan of romance, you will absolutely adore this story. I love the fantasy elements, and, of course, the art is beautiful. This movie is based on a book, so without researching some things online, it was hard to understand, but the romance and art made up for that. The character development and profiles are incredible in this movie. It makes you fall in love with them over and over again. My two favorite characters are Markl and Calcifer; I would definitely recommend it and watch it again.
A Ghibli fan? You've probably already heard of this one. But anyone, who's into fantasy, romances, animation...come and join us in Howl's Moving Castle.
Angel Liang's Review of:
Kiki's Delivery Service (G)
Anime/Fantasy
Studio Ghibli. 1989.
Run time: 1 hour, 43 minutes
A heartwarming coming-of-age story about a young witch, Kiki. As a Studio Ghibli film,
the art, as always, is beautiful and the story is beautiful. It's one of Ghibli's shorter films, but that doesn't mean that the ending is cut off or rushed! If you are a Ghibli fan, you've most likely already heard this name floating around, and it is a must-see Ghibli classic.
As a teen watching this, it reminds me a lot about the idea of "burn-out," especially academic burnout. I loved the art and cute characters, but it's not one of the most interesting storylines. It's like "Whisper of the Heart" in the slice-of-life style, but I still really enjoyed the fantasy setting every Ghibli film has.
Jacob Bleecker's Review of:
Playing With Fire (PG)
Family/Comedy
Paramount Pictures. 2019.
Run time: 1 hour, 36 minutes
In this comedy and action filled movie, John Cena and Keegan Michael-Key star as smokejumpers, also known as firefighters from the sky. One day, Cena, who plays Jake Carson, saves a trio of little kids stuck in a burning fire. Focused on his job and reaching a promotion, Jake Carson rarely lets his guard down and rarely loses focus on being a great smokejumper. However, when the kids must stay overnight at the fire station, Carson must accept them into his fire fighting family. Soon, he learns that they are orphans without a real family of their own. Carson is tasked with the decision to follow his career passions or adopt the children and begin a real family. This family friendly movie is a great watch that everybody can enjoy and it is definitely recommendable.
Danielle Gao's Review of:
The Young and Prodigious T.S. Spivet (PG)
Drama
Anchor Bay. 2015.
Run time: 105 minutes
Set in a secluded ranch in Montana, a 10-year old genius who goes by T.S. Spivet tries to cultivate his intelligence in a dry and apathetic environment. He spends his time recording the various events in his life, complete with detailed diagrams and data he carefully observes with his set of scientific instruments. When one of T.S.'s inventions piques the interest of the Smithsonian Museum in Washington D.C., the boy embarks on a life-changing journey halfway across America to receive his award.
I thought this film was really refreshing to watch. I liked each eccentric family member and their odd interactions with each other. The gradual reveal of a tragic accident in the past and its effects on everyone was also intriguing. I thought the storytelling was creative especially when the audience sees pockets of another characters perspective.
Recommended for anyone looking for a sad but sweet and heartwarming adventure with an emphasis on family.
Jacob Bleecker's Review of:
Charlie's Angels (PG-13)
Action/Comedy
Sony Pictures. 2019.
Run time: 1 hour, 58 minutes
In this movie geared towards teens and young adults, Charlie's Angels are a group of superheroes and spy women. When Elena, a member of a unit of high-tech scientists located in Britain, realizes that their new device, Calisto, is unsafe and can harm and kill thousands of people. She meets with one of the male agents from Charlie's Angels, and they uncover that the company Elena works for plans to sell Calisto to villainous people hoping to use Calisto for evil. Quickly, Elena becomes a traitor to her company and is thrust into a mission with three of Charlie's Angels known as Jane, Sabina and Bosley to return Calisto to its rightful place and protect the world from the harm it can cause. It's up to the Angels and the newly recruited Elena to retrieve Calisto before it can be transformed into a weapon of mass destruction, but will they be successful? Watch this movie to find out.
Alex Yang's Review of:
Life of Pi (PG)
Adventure/Drama.
20th Century Fox. 2012.
Run time: 2 hours, 7 minutes
Life of Pi
is the story of the real Piscine "Pi" Molitor Patel recounted within the frame of life-size cinema. Adrift at sea following a shipwreck and accompanied only by Richard Parker, an unconditioned and unruly bengal tiger, Pi's story as narrated, in retrospect, seeks to tackle the tall order of imparting the belief of God to its viewer.
First to note is the method of storytelling, the choice which speaks to the heart of the film's genre; plot narration itself in a storytelling medium might appear redundant as opposed to a first person, present-time setting, if not for the doors opened to unorthodox editing guises to capture the in-betweening of real time versus flashback. The added intermediary of the narrator reinforces the genre or rather answers the question of why the genre is not instead nonfiction, because by all appearances through the midpoint of the film could very easily pass as a visual rendition of Pi's autobiography. And with that decision the film is grounded to the ramifications of any anecdotal retelling as a sort of tacit disclaimer from the get-go that the following feature may be subject to the whims of its author—with exaggerations here, injections there, and shameless omissions every so often. This establishment is dual-purpose in that it deflects any gripes that may come up against the storytelling, on the contrary enabling praise for the producer's keen eye to source detail and creative effects stemming appropriately; and secondly, it sanctions free-form and elements of fiction to the plot, doing naught to detract from Pi's incredible story.
Life of Pi
showcases some of the best visuals in any movie I have ever seen, demonstrating control as much as spectacularity, topped off with a memorably moving soundtrack to accompany its more than literal, psychological story. Its production, pacing, and minimal plot alterations for the most part do justice to the original to elevate its contents off the paper and into a worthy, standalone film. Though personally a few storylines seemed to die off before the resolution, and the ending felt jumbled in its catering of thematic exposition, the bulk of the outset into the main story earned from me a confident recommendation for its brilliance.
---
Teen Health & Stress Management Resources
Massachusetts Department of Mental Health Young Adult Resource Guide
Poynter Institute's Teen Fact-Checking Network on the Coronavirus
A Teen Support Guide to Navigating Coronavirus, created by JewishBoston
How Teenagers Can Protect their Mental Health During Coronavirus (COVID-19)
P.E. With Joe - Gym Class at Home
YMCA of Greater Boston: Stronger Together
YMCA 360: Virtual YMCA
Stress & Coping Center
---
Teen Educational Resources
Virtual College Tours
WGBH Distance Learning Center - All Subjects, Grades 9-12
Crash Course with DFTBA - All Subjects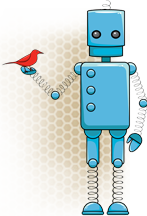 Bunk History
Explore multi-dimensional connections between past and present in America through articles, maps, videos, conversations, visualizations, and podcasts.
ChemMatters Online
SciStarter Citizen Science
Participate in projects that help real scientists, and track your contributions online.
Zooniverse - Help Researchers
The Zooniverse is the world's largest and most popular platform for people-powered research. Join in - anyone can be a researcher!
Free Audiobooks from Audible
https://stories.audible.com/start-listen


Free access to a curated collection of Audible audiobooks for kids and teens. Some titles available in Spanish, French, Italian, German, and Chinese.


NASA's Media Library Collection
Browse NASA's incredible images and videos of galaxies and more - & maybe even get inspiration for an art or research project.
The New York Times' Free Daily Online Writing Prompts
---
Recommended Reading
If You Liked the Hunger Games...
Get Lost in a Series
Adult Books with Teen Appeal
General Fiction
Fantasy
Science Fiction
For Guys Who Can't Find a Book…
Chick Lit
Historical Fiction
Multicultural Fiction
War Novels
---
COOL SITES FOR TEENS
Alex Award Winners & Nominees
Printz Award Winners & Nominees
YALSA Nonfiction Award
Great Graphic Novels
---
Some Popular YA Authors To Watch
Get in Touch with Your Favorites or Discover a New Fave!
Elizabeth Acevedo

Tomi Adeyemi

Becky Albertalli

Leigh Bardugo

Holly Black

Roshani Choksi

Cassandra Clare

Tiffany D. Jackson

Mackenzi Lee

Marie Lu

Karen McManus

Sandya Menon

Marieke Nijkamp

Jason Reynolds

Maggie Stiefvater

Nic Stone

Angie Thomas

Jeff Zentner

Ibi Zoboi
---