Angel Liang's Review of:
Supernova (Renegades series, Book 3) by Marissa Meyer
Feiwel & Friends. 2019. Science Fiction

As the final book in the trilogy, Supernova is where our main characters are in neck-deep water. The series follows a young prodigy named Nova, who was raised as an archenemy to the Renegades, righteous heroes who failed to save her family. Or did
they? It all turns full circle as Nova starts to question her allegiances and uncover the real truth.
Absolutely amazing. I may be biased since Meyer is my favorite sci-fi-romance writer, but there is a reason for that. This book kept me on edge the entire time, and the final ending was sweet but bitter with the additional information provided by the author. Lots of plot-twists were in this book, making the ride all the more enjoyable. The epilogue was suspenseful and made me anticipate the next work from Meyer. I love this series because of the suspense; it keeps you wondering what comes next. The setting is also very interesting in this book, and imbalance of power is a key theme here.
This book combines spy work with sci-fi and a touch of sweet romance. Are you a sci-fi fan? Meyer helped define a whole other level with The Lunar Chronicles, and her Renegades trilogy is no different.

Available in e-book and audio formats through Libby/Overdrive.

Jacob Bleecker's Review of:
Let It Snow by John Green, Maureen Johnson, Lauren Myracle
Penguin Books. 2008. Romance/Comedy.
Let it Snow is a book with three short stories written by John Green, Maureen Johnson and Lauren Myracle. All of the stories, which are holiday romances, were compiled into an eye-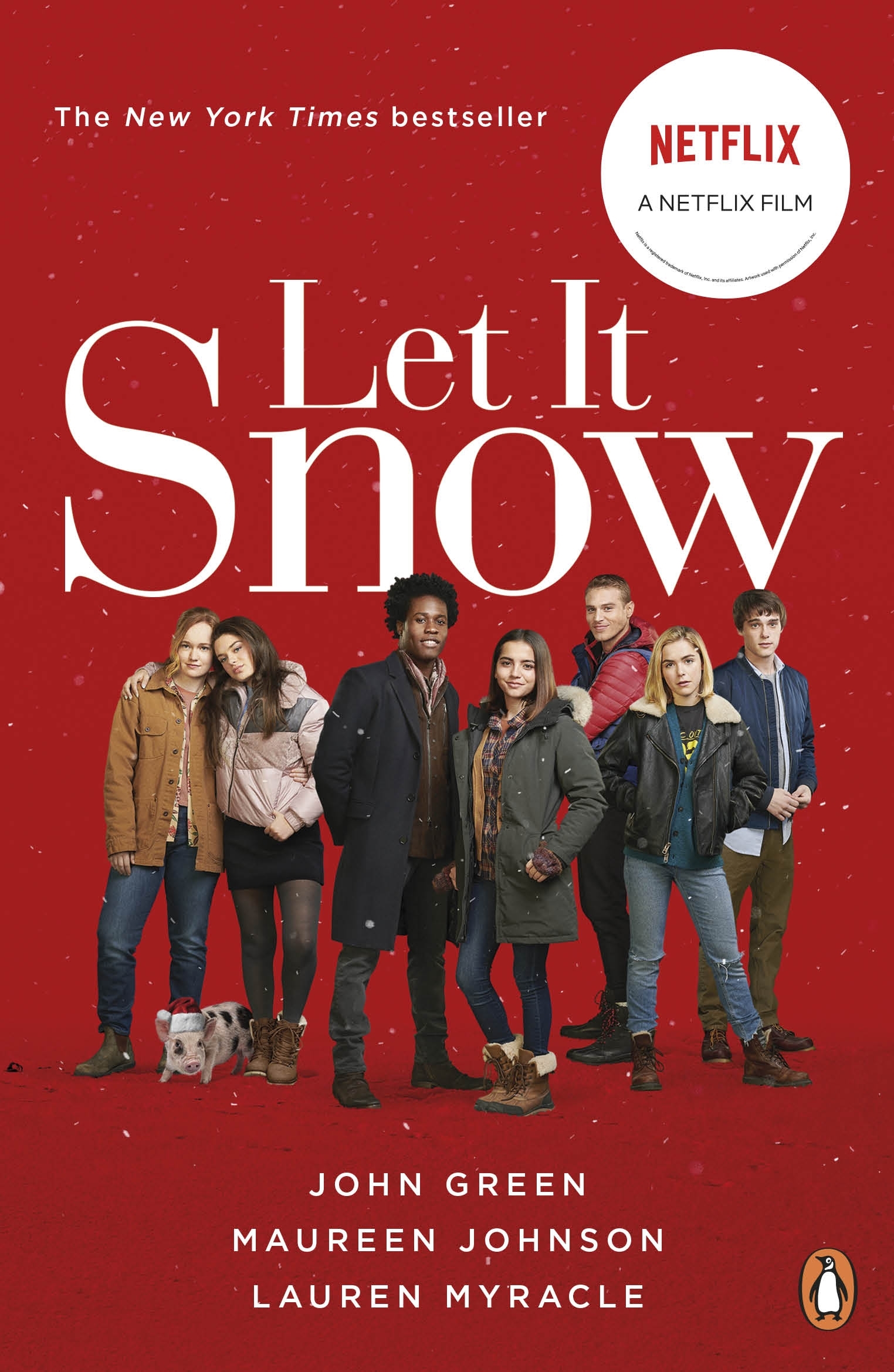 catching Netflix film in 2019. The stories are intertwined and have similarities and connections that come full circle near the end. Therefore, if you don't enjoy mysteries or waiting until the very end of a book for the complete solution, I would not recommend this book.
However, Let it Snow checks off many boxes, such as romance, action, comedy and suspense. In the first story, a girl named Jubilee must make the best of Christmas Eve when her parents are arrested, she breaks up with her boyfriend and her train gets stranded in a random snowy town. In the second story, three friends race to a waffle house to play Twister with a group of cheerleaders. Finally, in the third story, a teen girl, Addie, deals with a complex break-up while tracking down a lost pig for her friend. If any of these stories catch your eye, I highly recommend picking out this book.

Available in e-book and audio formats through Libby/Overdrive.
Jacob Bleecker's Review of:
Love & Gelato by Jenna Evans Welch
Simon Pulse. 2016. Realistic Action/Mystery.

In Love and Gelato, a teen girl, Carolina, must move from Seattle to Italy after her mother loses her cancer battle. Carolina, who goes by Lina, moves in with her father, Howard, whom
she had never met before, nor did she know he even existed. While in Italy, Lina has many highlights, such as discovering gelato and going sight-seeing. Still, Lina really doesn't want to be in Italy with her stranger father, and she'd rather be living with her best friend back in Seattle.

However, she changes her mind as her journey evolves because she must answer many difficult questions and crazy mysteries. Who is my real father? Am I in love, and with whom? Why am I stuck in Italy? What happened between Mom and Dad? As she continues to live in Italy, Lina answers these questions, but you must read the book in order to find out. The great mix of suspense and mystery make Love and Gelato by Jenna Evans Welch a must read.
Available in e-book and audio formats through Libby/Overdrive (through Boston Public Library collection).
Vincent Chen's Review of:
Harry Potter and the Order of the Phoenix by J. K. Rowling
Scholastic. 2003. Fantasy. Hardcover.
After four encounters with the feared Lord Voldemort, Harry Potter is still shamed by the
Ministry of Magic and most of the wizarding world. Apart from the criticism coming at him, he faces other challenges from his fifth year at Hogwarts, including the new Defense Against the Dark Arts teacher, the condition of the Gryffindor quidditch team, and the upcoming end-of-year exams. But the biggest thing on Harry's mind is the mysterious door at the end of a dark corridor of his every dream. As the year flies by, Harry and his friends learn more about their enemies and stand strong against troubles together - even when pure evil arrives.
The fifth novel in the Harry Potter series is full of twists and turns that take the reader's emotions for a ride. One can feel Harry Potter's anger whenever he's sentenced to detention or his fear at the mention of death. The author's use of language in the novel creates incredible mental images that the reader will refuse to set aside, even when the novel ends.
Harry Potter and the Order of the Phoenix will be an interesting read for fantasy readers who have also read the Percy Jackson series and wish for more action-packed stories. Readers who have already begun the Harry Potter series will find this book an excellent sequel to the magical action of the first four books.
Available in e-book and audio formats through Libby/Overdrive.
Michael Wang's Review of:
Harry Potter and the Half-Blood Prince by J. K. Rowling
Scholastic. 2005. Fantasy. Hardcover.

It's Harry Potter's sixth year at Hogwarts School of Witchcraft and Wizardry. In this chilling and shocking addition to the series, Harry's life becomes a lot more complicated. He is taking on the responsibility of the Quidditch Captain of the Gryffindor team, while
spying on the ever-so mysterious Draco Malfoy, and with the help of Professor Dumbledore, he dives into the depths of Voldemort's past. Meanwhile, Voldemort and his Death Eaters wreak havoc across the country, seeking destruction everywhere. And who is the mysterious Half-Blood Prince whose writings in the old Potions textbook guide Harry into success - and yet lead him into deep trouble? Finally, the story comes to a shocking closure that leaves readers dumbfounded (at least it did for me).

The Half-Blood Prince is my favorite book in the Harry Potter series because it balances mystery, action, and a rich plot without ever making it boring. There is also the typical drama you see in teenagers that makes the story entertaining. Even though romance is not what J.K. Rowling really intended the focus to be, it adds to the plot in an interesting way. Snape becomes increasingly fascinating, and Professor Dumbledore is the star of the show. I highly recommend this book to all readers because it's not just about magic, but has depth and a great story line. 4.5/5 Stars
Available in e-book and audio formats through Libby/Overdrive.
Angel Liang's Review of:
Being Mortal by Atul Gawande
Metropolitan Books. 2014. Nonfiction.

This book compiles the many aspects of the human's lifespan, including mortality and death, into an overarching question: what do we want to be when we are frail and on the edge of death? Gawande explores the many "solutions" for the nation's elderly with
curiosity about whether the inhabitants of these institutions are truly happy with their lifestyles. Topics included in this book are hospice, assisted living, and retirement homes, all told in a captivating biography form. By including life stories and real-people instances, Gawande makes the book seem more like storytelling, more interesting, and more insightful. The reader is able to connect with these people being interviewed, and gain more insight on the context of the book.
This book makes me think about the struggles of the frail, both mentally and physically. It makes me wonder about how my lifestyle will change when I can no longer take care of myself. Will I be content with my life? Overall, a very insightful and interesting book, indeed. It taught me about something I had never paid attention to in a relatable and insightful fashion. Anyone looking for an eye-opener will be thoroughly intrigued. This is a new type of nonfiction - it isn't boring. It's storytelling.
Check back here now and then for more awesome reviews and other content for teens, by teens!
---
Teen Health & Stress Management Resources
Massachusetts Department of Mental Health Young Adult Resource Guide
Poynter Institute's Teen Fact-Checking Network on the Coronavirus
A Teen Support Guide to Navigating Coronavirus, created by JewishBoston
How Teenagers Can Protect their Mental Health During Coronavirus (COVID-19)
P.E. With Joe - Gym Class at Home
YMCA of Greater Boston: Stronger Together
YMCA 360: Virtual YMCA
Stress & Coping Center
---
Teen Educational Resources
Free Online Courses from Ivy League Schools
Just because schools are closed doesn't mean the learning stops! T
ake a look at this list of free courses offered by Ivy League colleges. Courses include "Exposing Digital Photography," "Artificial Intelligence," and "Introduction to Engineering and Design." There's even a class titled "How to Apply to College" from UPenn.
Virtual College Tours
WGBH Distance Learning Center - All Subjects, Grades 9-12
Crash Course with DFTBA - All Subjects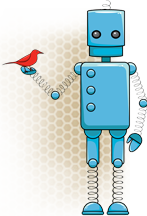 Bunk History
Explore multi-dimensional connections between past and present in America through articles, maps, videos, conversations, visualizations, and podcasts.
ChemMatters Online
SciStarter Citizen Science
Participate in projects that help real scientists, and track your contributions online.
Zooniverse - Help Researchers
The Zooniverse is the world's largest and most popular platform for people-powered research. Join in - anyone can be a researcher!
Tumblebooks Databases
Free temporary statewide access to the eBook and audiobook collections below
until August 31, 2020
. If asked for login information, use
Username: matumbles
&
Password: trial
.
TeenBookCloud - Gr 7-12 eBook Database

AudioBookCloud - All Ages Audiobook Database
Ebsco Databases
Free temporary statewide access to EBSCO eBook collections
through June 30, 2020
.Use your

library card number to
log in
. Once logged in, you can access collections such as the
High School Subscription Collection
.
Free Audiobooks from Audible
https://stories.audible.com/start-listen


Free access to a curated collection of Audible audiobooks for kids and teens while school is closed. Titles free to stream on a desktop, laptop, tablet, or phone. Titles include Alice's Adventures in Wonderland (narrated by Scarlett Johansson), Gail Carson Levine's The Fairy Test (a retelling of "The Princess and the Pea"), and Dan Gutman's The Genius Files: Mission Unstoppable. Some titles available in Spanish, French, Italian, German, and Chinese.


Abdo Books has offered free access to its digital bookshelf until June 2020. Titles (mainly nonfiction) for grades 5-12 can be accessed
here
.
NASA's Media Library Collection
Browse NASA's incredible images and videos of galaxies and more - & maybe even get inspiration for an art or research project.
The New York Times' Free Daily Online Writing Prompts
---
Calling All Teens! (Ages 13-18)
Join Sharon Public Library's Teen Advisory Board to...
Discuss new volunteer opportunities!

Brainstorm for future teen programs!
Enjoy pizza with your fellow teens!
Teen Advisory Board Events (New Dates TBD):
POSTPONED: Teen Paint Night
*
(Ages 13-17)
Always wanted to try painting? Love painting but rarely get a chance to indulge? Attend a special TAB meeting to dip into watercolor painting & more!

Then stick around to discuss teen program and volunteering plans for the summer, socialize, and enjoy snacks.

Registration requested.
POSTPONED: Collaborative Teen Craft Night* (Ages 13-17)
Join us for a collaborative art program just for teens! Working together, teens will create collaged art with upcycled book and graphic novel pages. When the project is finished, it will be displayed in the YA area upstairs for all to see!
Snacks & an opportunity to make a smaller piece to take home as well...and no artistic experience necessary.

*Participation in these programs counts as community service/volunteering hours too!
---
---
Recommended Reading
If You Liked the Hunger Games...
Get Lost in a Series
Adult Books with Teen Appeal
Alex Award Winners
General Fiction
Fantasy
Science Fiction
For Guys Who Can't Find a Book…
Chick Lit
Historical Fiction
Multicultural Fiction
War Novels
---
COOL SITES FOR TEENS
Alex Award Winners & Nominees
Printz Award Winners & Nominees
YALSA Nonfiction Award
Great Graphic Novels
---
CONNECT WITH YOUR FAVORITE AUTHORS
Tomi Adeyemi

Leigh Bardugo

Holly Black

Cassandra Clare

Marie Lu

Sarah J. Mass

Angie Thomas



---