YA Reading/Watching/Listening Rec Lists
Created for Teens, by Teens
Check out teen volunteer Dana's list of books, movies, and TV shows around the theme "Imagine Your Story."
Have a book list to share? Recommendations for podcasts, audiobooks, movies, games, apps & more? How about a fairy tale or myth-themed playlist (or simply a list of songs getting you through this odd summer)?
Share with your fellow teens (and even earn volunteer hours) by contacting Youth Services Librarian Allison at ariendeau@ocln.org
---
Confronting Racism: A Tween/Teen Book List in Response to Recent Events
This list was created by some wonderful librarians from the Minuteman system and was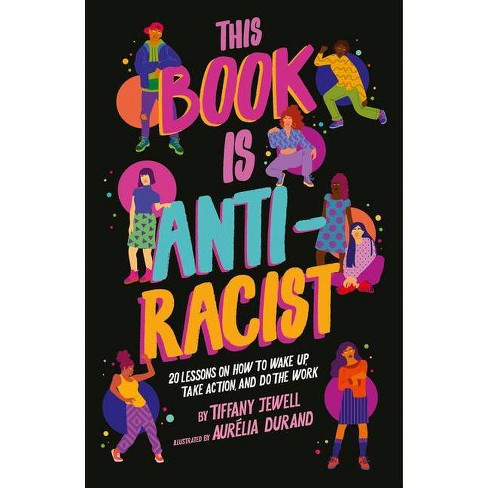 adapted by Sharon Youth Services to reflect OCLN collections. We're sharing this list in light of the events surrounding the death of George Floyd. It is intended to help youth in grades 6-12 process the information and the protests. There are resources for all races and for those that wish to help. This is intended as an informational source; not all books have been read over by those who created it.
---
Virtual Summer Volunteering for Teens
To keep our awesome patrons and volunteers safe during the COVID-19 crisis, there will be no in-person teen volunteering at the library this summer. But don't despair! This only means that we're going VIRTUAL!
Want to help with a virtual version of Book Buddies? Write book and media reviews? Create videos and other content for the library's social media? Share a skill or talent? We'd love you to jump in!
Click here for a slide show about some of the virtual volunteer opportunities available this summer.
Please feel free to suggest projects of your own as well!
For more information, please
email Youth Services Library Allison Riendeau at ariendeau@ocln.org.
---
FICTION REVIEWS:
Alex Troubh's Review of:
Once We Were Brothers by Ronald H. Balson
Berwick Court. 2010. Historical Fiction.

Elliot Rosenzweig, an old man living in Chicago, has it all. A family, money, and the respect of his society because of his donations to the Jewish community. However, when at the Chicago Opera House, Rosenzweig is confronted by a man named Ben Solomon, a former Holecaust survivor. Solomon accuses Rosenzweig of being a former Nazi, who took everything from Solomon and his family. Being a respected part of society, the accusations are almost
immediately dismissed. However, two bright and young lawyers work to uncover a tragic secret, buried in the destruction of the Nazi empire for 65 years.

Once We Were Brothers incorporates a mixture of characters' viewpoints and flashbacks that tell the tale of the story. The author is able to use a historical background and mix it with a novel rich in romance and betrayal. The book shows heartbreak in one of the most horrible events of all time: World War II. Once We Were Brothers will not let you put the book down, and when you do, you will have tears coming out of your eyes.

For anyone interested in World War II or looking for a romance novel, Once We Were Brothers will not disappoint. Fans of The Diary of Anne Frank and the movie Jojo Rabbit will find a similar mix of historical fiction and sadness. I am sure you will love this book!

Available in e-book and audio formats through Libby/Overdrive.



Alex Liu's Review of:
Vicious by V.E. Schwab
Tor. 2013. Paranormal/Science Fiction.

Vicious, the first book in the Villains duology, mashes the intrigue of ambiguous moral right and the thrill of supernatural abilities into an enticing package. The main character, Victor, and his friend turned enemy, Eli, engage in a complex cat and mouse chase as Victor tries to get revenge for Eli putting him in jail. Victor is getting rightful vengeance… right? V. E. Schwab expertly manages the dark storyline to keep the reader guessing exactly which of the primary characters is in the right, creating an incredibly intriguing dynamic.

I loved this book. The storyline of the book is darker than most sci-fi, especially since there is
no clearly defined right or wrong. The way superpowers, the abilities ExtraOrdinarys (EOs) possess, are implemented into the novel is very interesting. Schwab uses a tried and true sci-fi trope in a unique manner to keep the story feeling fresh and interesting to its very conclusion. The payoff from fully realizing Victor's plan is very satisfying, making the finale feel much more meaningful and gratifying as a fight between opposing ideologies instead of between two people. The story uses time very impressively, where the flashbacks Victor experiences do not distract from the main story, but complement it.

Fans of sci-fi and of good storytelling in general will enjoy reading Vicious, as well as the other book in V. E. Schwab's Villains duology.

Available in e-book and audio formats through Libby/Overdrive.
Angel Liang's Review of:
Supernova (Renegades series, Book 3) by Marissa Meyer
Feiwel & Friends. 2019. Science Fiction

As the final book in the trilogy, Supernova is where our main characters are in neck-deep water. The series follows a young prodigy named Nova, who was raised as an archenemy to the Renegades, righteous heroes who failed to save her family. Or did
they? It all turns full circle as Nova starts to question her allegiances and uncover the real truth.
Absolutely amazing. I may be biased since Meyer is my favorite sci-fi-romance writer, but there is a reason for that. This book kept me on edge the entire time, and the final ending was sweet but bitter with the additional information provided by the author. Lots of plot-twists were in this book, making the ride all the more enjoyable. The epilogue was suspenseful and made me anticipate the next work from Meyer. I love this series because of the suspense; it keeps you wondering what comes next. The setting is also very interesting in this book, and imbalance of power is a key theme here.
This book combines spy work with sci-fi and a touch of sweet romance. Are you a sci-fi fan? Meyer helped define a whole other level with The Lunar Chronicles, and her Renegades trilogy is no different.
Available in e-book and audio formats through Libby/Overdrive.
Alex Yang's Review of:
Lord of the Flies by William Golding
Faber & Faber. 1954. Allegorical Fiction.
Read in E-book format.

The novel follows a group of British schoolboys who have crash landed on an uninhabited island in a relocation effort from the ongoing war in Europe. Adultless yet not helpless, the adventurous overtones of their primitive societal constructions are gradually overturned via the waves and prods of human vice. Among the slew of displaced youth are Ralph, 'Piggy,' Jack and Simon, who - while initially well-intentioned in leading the effort to establish a semblance of order - are befallen repeatedly for their innocence by the illusion of savagery to all-in-all centralize a bleak reduction of human nature and raise the bouts of reason versus
impulse, moral versus immoral.

The book does a superb job at lassoing the reader into its protagonists' positions, maybe per the injection of anecdotes to create sympathetic backstories or perhaps the sensuous treatment of unity and conflict—the themes which govern our own lives. To contrast this, the reader is given the benefit as an omniscient observer to view the island holistically, see the follies of a character's choices, and to perhaps judge or lend favor to one party versus the other. Moreover, the emergence of two ideological sides builds the notion of a savage plague off a flat premise; the characters contributing dimension to a metaphysical, archetypal tale which feels overall fluid and motivated.

Symbolism sewn and maintained in the core of the characters juxtaposed alongside their surface rivalries are subliminal yet unavoidable. The physical storyline is otherwise linear and enjoyable on its own, and the children being children have easy-to-follow gripes and desires that are conveyed outright or tacitly; this, coupled with the boding allegory adds a sense of completeness to the novel. Like a frame tale, or kaleidoscope of individual personalities, the story recounts the progression of makeshift society from character to character. While the descriptions are beautiful and scrupulously thorough, a small fraction of the European and dated rhetoric might impede understanding on a minute scale and interrupt flow, especially in scenes where the author rather narrates on metaphor and runaround descriptions rather than a candid truth.

For a less spirited, more bleak narrative, fans of The Maze Runner should consider this book for their almost eerie resemblance in plot and character interactions.



Angel Liang's Review of:
Howl's Moving Castle by Diana Wynne Jones
HarperCollins. 1986. Fantasy.

As the eldest of three sisters, Sophie never expected her life to be particularly interesting or successful. After all, she was the eldest, set to inherit her father's hat shop. Unfortunately, Sophie did seem to fail at everything she tried to do, and soon her boring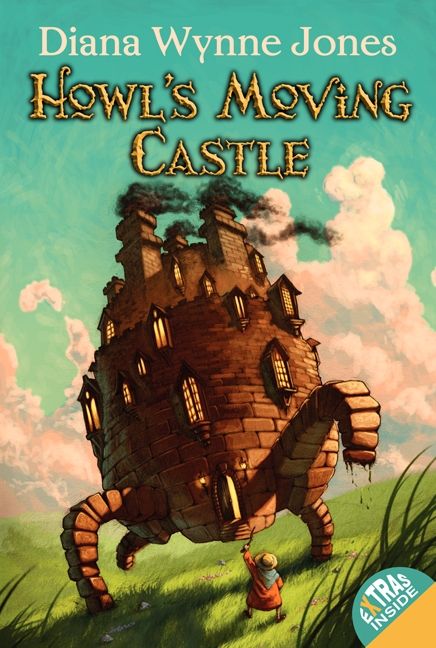 life would be changed forever after her encounter with the fearsome Wizard Howl, who was rumoured to eat girls' hearts and suck the souls out of them. After being cursed by the Witch of the Waste, Sophie has no choice but to chase Howl's moving castle for the hope that he can break the spell. While living in the castle, Sophie realizes that both Howl and her may not be what they seem on the outside.
This book has distinctly different writing from what I usually read. I can only sing high praises for the imagery and vocabulary used! However, it sometimes does get confusing and boring, if you aren't used to reading classic-y writing like this. The story's plot is a little all over the place, so it was hard to follow at times. I enjoyed the character development from Howl and Sophie, but unfortunately, the plot made it difficult for me to understand. Overall, I think I actually might prefer the movie over the book this once. I loved the Ghibli film, but it left huge gaps in information, so I read the book to see if it filled those in. It definitely did, and I'm glad I read it!
Jacob Bleecker's Review of:
Let It Snow by John Green, Maureen Johnson, Lauren Myracle
Penguin Books. 2008. Romance/Comedy.
Let it Snow is a book with three short stories written by John Green, Maureen Johnson and Lauren Myracle. All of the stories, which are holiday romances, were compiled into an eye-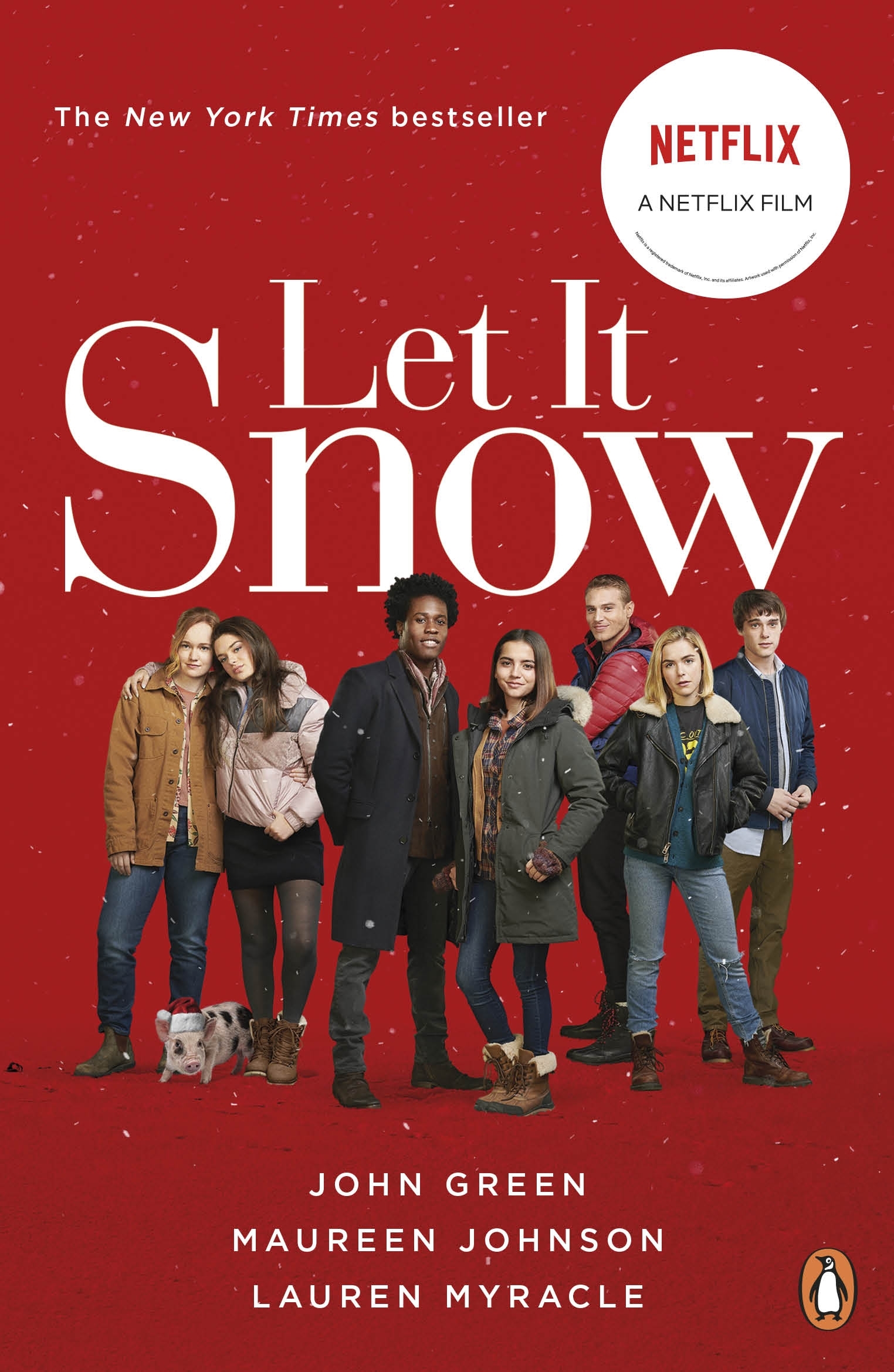 catching Netflix film in 2019. The stories are intertwined and have similarities and connections that come full circle near the end. Therefore, if you don't enjoy mysteries or waiting until the very end of a book for the complete solution, I would not recommend this book.
However, Let it Snow checks off many boxes, such as romance, action, comedy and suspense. In the first story, a girl named Jubilee must make the best of Christmas Eve when her parents are arrested, she breaks up with her boyfriend and her train gets stranded in a random snowy town. In the second story, three friends race to a waffle house to play Twister with a group of cheerleaders. Finally, in the third story, a teen girl, Addie, deals with a complex break-up while tracking down a lost pig for her friend. If any of these stories catch your eye, I highly recommend picking out this book.

Available in e-book and audio formats through Libby/Overdrive.
Jacob Bleecker's Review of:
Love & Gelato by Jenna Evans Welch
Simon Pulse. 2016. Realistic Action/Mystery.

In Love and Gelato, a teen girl, Carolina, must move from Seattle to Italy after her mother loses her cancer battle. Carolina, who goes by Lina, moves in with her father, Howard, whom
she had never met before, nor did she know he even existed. While in Italy, Lina has many highlights, such as discovering gelato and going sight-seeing. Still, Lina really doesn't want to be in Italy with her stranger father, and she'd rather be living with her best friend back in Seattle.

However, she changes her mind as her journey evolves because she must answer many difficult questions and crazy mysteries. Who is my real father? Am I in love, and with whom? Why am I stuck in Italy? What happened between Mom and Dad? As she continues to live in Italy, Lina answers these questions, but you must read the book in order to find out. The great mix of suspense and mystery make Love and Gelato by Jenna Evans Welch a must read.
Available in e-book and audio formats through Libby/Overdrive (through Boston Public Library collection).
Vincent Chen's Review of:
Harry Potter and the Order of the Phoenix by J. K. Rowling
Scholastic. 2003. Fantasy. Hardcover.
After four encounters with the feared Lord Voldemort, Harry Potter is still shamed by the
Ministry of Magic and most of the wizarding world. Apart from the criticism coming at him, he faces other challenges from his fifth year at Hogwarts, including the new Defense Against the Dark Arts teacher, the condition of the Gryffindor quidditch team, and the upcoming end-of-year exams. But the biggest thing on Harry's mind is the mysterious door at the end of a dark corridor of his every dream. As the year flies by, Harry and his friends learn more about their enemies and stand strong against troubles together - even when pure evil arrives.
The fifth novel in the Harry Potter series is full of twists and turns that take the reader's emotions for a ride. One can feel Harry Potter's anger whenever he's sentenced to detention or his fear at the mention of death. The author's use of language in the novel creates incredible mental images that the reader will refuse to set aside, even when the novel ends.
Harry Potter and the Order of the Phoenix will be an interesting read for fantasy readers who have also read the Percy Jackson series and wish for more action-packed stories. Readers who have already begun the Harry Potter series will find this book an excellent sequel to the magical action of the first four books.
Available in e-book and audio formats through Libby/Overdrive.
Michael Wang's Review of:
Harry Potter and the Half-Blood Prince by J. K. Rowling
Scholastic. 2005. Fantasy. Hardcover.

It's Harry Potter's sixth year at Hogwarts School of Witchcraft and Wizardry. In this chilling and shocking addition to the series, Harry's life becomes a lot more complicated. He is taking on the responsibility of the Quidditch Captain of the Gryffindor team, while
spying on the ever-so mysterious Draco Malfoy, and with the help of Professor Dumbledore, he dives into the depths of Voldemort's past. Meanwhile, Voldemort and his Death Eaters wreak havoc across the country, seeking destruction everywhere. And who is the mysterious Half-Blood Prince whose writings in the old Potions textbook guide Harry into success - and yet lead him into deep trouble? Finally, the story comes to a shocking closure that leaves readers dumbfounded (at least it did for me).

The Half-Blood Prince is my favorite book in the Harry Potter series because it balances mystery, action, and a rich plot without ever making it boring. There is also the typical drama you see in teenagers that makes the story entertaining. Even though romance is not what J.K. Rowling really intended the focus to be, it adds to the plot in an interesting way. Snape becomes increasingly fascinating, and Professor Dumbledore is the star of the show. I highly recommend this book to all readers because it's not just about magic, but has depth and a great story line. 4.5/5 Stars
Available in e-book and audio formats through Libby/Overdrive.
NONFICTION REVIEWS:
Angel Liang's Review of:
Being Mortal by Atul Gawande
Metropolitan Books. 2014. Nonfiction.

This book compiles the many aspects of the human's lifespan, including mortality and death, into an overarching question: what do we want to be when we are frail and on the edge of death? Gawande explores the many "solutions" for the nation's elderly with
curiosity about whether the inhabitants of these institutions are truly happy with their lifestyles. Topics included in this book are hospice, assisted living, and retirement homes, all told in a captivating biography form. By including life stories and real-people instances, Gawande makes the book seem more like storytelling, more interesting, and more insightful. The reader is able to connect with these people being interviewed, and gain more insight on the context of the book.
This book makes me think about the struggles of the frail, both mentally and physically. It makes me wonder about how my lifestyle will change when I can no longer take care of myself. Will I be content with my life? Overall, a very insightful and interesting book, indeed. It taught me about something I had never paid attention to in a relatable and insightful fashion. Anyone looking for an eye-opener will be thoroughly intrigued. This is a new type of nonfiction - it isn't boring. It's storytelling.
Angel Liang's Review of:
Freakonomics: A Rogue Economist Explores the Hidden Side of Everything by Steven D. Levitt & Stephen J. Dubner
William Morrow. 2005. Nonfiction.

Never had an interest in economics? That's completely fine! Freakonomics is a book that is fascinating on so many levels. It explains everyday topics in an unusual way and deepens your understanding in topics that you already may be acquainted with. This
book covers a wide range of topics, from sumo wrestling to real estate agents to Roe V. Wade - so there is most certainly a chapter in this book that will peak your interest. An educational but actually readable and engaging nonfiction book is hard to find, and Freakonomics is definitely among the special ones.

Before reading Freakonomics, I never had an interest in econ; I didn't even know what it was! However, after reading Freakonomics, I not only learned about the topics covered in the book, but I also learned a lot about the study of economics. If I had to explain econ, I'd say that it's like physics! It explains the world, I suppose. I loved the chapters on Roe V. Wade and drug-dealing. I feel like this book has widened my perspectives on these controversial topics infinitely. I feel more informed than before, and intrigued as well.
This book is like an anthology of conspiracies, just laced with facts and evidence. It explores "the hidden sides" of the "conventional wisdom," so if you are looking for a refreshing nonfiction book, I am sure that Freakonomics will satisfy your needs.
Jacob Bleecker's Review of:
Undefeated: Jim Thorpe and the Carlisle Indian School Football Team
by Steve Sheinkin
Roaring Brook Press. 2017. Nonfiction.

Football may be your favorite sport, but it's unlikely that you know the deep history rooted in
the game. Starting his nonfiction book Undefeated in the late 1800s, author Steve Sheinkin highlights the first great player-coach duo in football history: Jim Thorpe and Pop Warner. Together, the two led the Carlisle Indian Industrial School through the school's football hurdles. When they began the game, football was even more physical than today (helmets were just caps, padding was non-existent, every play was a run, and players died on the field at times). Football was dying off, but with a new rule book and the exciting Carlisle team taking the center stage of college football, the game was revived.

Thorpe, Warner and the team broke records in football, Thorpe won medals at the Olympics, and the Indians strived to earn respect. However, to fully understand Thorpe's and Warner's greatness, you will have to read Undefeated.





MOVIE REVIEWS:

Angel Liang's Review of:
Howl's Moving Castle (PG)
Anime/Fantasy
Studio Ghibli. 2005.
Run time: 2 hours
Just a normal, human girl living an every-day life. That was the story of Sophie. Running her parents' shop by herself, a quaint hat shop, everyday to fulfill their dreams, but never able to live her own life. That is, until she meets the wizard, Howl. Sophie first meets Howl in a harmless encounter, but after being cursed by the Witch of the Waste, Sophie realizes that she needs his help to break the curse. As an old grandma, cursed to be the age that her mind is, Sophie works as a cleaning lady in Howl's moving castle, but their relationship soon becomes much more than that. As war starts to brew between countries, and wizards and witches are being called to fight, what can Sophie do to help the love of her life?
Okay, a disclaimer out there: yes, this is a romance, but it is a Studio Ghibli romance, which means that even if you aren't a fan of romance, you will absolutely adore this story. I love the fantasy elements, and, of course, the art is beautiful. This movie is based on a book, so without researching some things online, it was hard to understand, but the romance and art made up for that. The character development and profiles are incredible in this movie. It makes you fall in love with them over and over again. My two favorite characters are Markl and Calcifer; I would definitely recommend it and watch it again.
A Ghibli fan? You've probably already heard of this one. But anyone, who's into fantasy, romances, animation...come and join us in Howl's Moving Castle.


Angel Liang's Review of:
Kiki's Delivery Service (G)
Anime/Fantasy
Studio Ghibli. 1989.
Run time: 1 hour, 43 minutes
A heartwarming coming-of-age story about a young witch, Kiki. As a Studio Ghibli film, the art, as always, is beautiful and the story is beautiful. It's one of Ghibli's shorter films, but that doesn't mean that the ending is cut off or rushed! If you are a Ghibli fan, you've most likely already heard this name floating around, and it is a must-see Ghibli classic.
As a teen watching this, it reminds me a lot about the idea of "burn-out," especially academic burnout. I loved the art and cute characters, but it's not one of the most interesting storylines. It's like "Whisper of the Heart" in the slice-of-life style, but I still really enjoyed the fantasy setting every Ghibli film has.


Jacob Bleecker's Review of:
Playing With Fire (PG)
Family/Comedy
Paramount Pictures. 2019.
Run time: 1 hour, 36 minutes
In this comedy and action filled movie, John Cena and Keegan Michael-Key star as smokejumpers, also known as firefighters from the sky. One day, Cena, who plays Jake Carson, saves a trio of little kids stuck in a burning fire. Focused on his job and reaching a promotion, Jake Carson rarely lets his guard down and rarely loses focus on being a great smokejumper. However, when the kids must stay overnight at the fire station, Carson must accept them into his fire fighting family. Soon, he learns that they are orphans without a real family of their own. Carson is tasked with the decision to follow his career passions or adopt the children and begin a real family. This family friendly movie is a great watch that everybody can enjoy and it is definitely recommendable.




Jacob Bleecker's Review of:
Charlie's Angels (PG-13)
Action/Comedy
Sony Pictures. 2019.
Run time: 1 hour, 58 minutes
In this movie geared towards teens and young adults, Charlie's Angels are a group of superheroes and spy women. When Elena, a member of a unit of high-tech scientists located in Britain, realizes that their new device, Calisto, is unsafe and can harm and kill thousands of people. She meets with one of the male agents from Charlie's Angels, and they uncover that the company Elena works for plans to sell Calisto to villainous people hoping to use Calisto for evil. Quickly, Elena becomes a traitor to her company and is thrust into a mission with three of Charlie's Angels known as Jane, Sabina and Bosley to return Calisto to its rightful place and protect the world from the harm it can cause. It's up to the Angels and the newly recruited Elena to retrieve Calisto before it can be transformed into a weapon of mass destruction, but will they be successful? Watch this movie to find out.
Check back now and then for more awesome reviews and other content for teens, by teens!
---
Teen Health & Stress Management Resources
Massachusetts Department of Mental Health Young Adult Resource Guide
Poynter Institute's Teen Fact-Checking Network on the Coronavirus
A Teen Support Guide to Navigating Coronavirus, created by JewishBoston
How Teenagers Can Protect their Mental Health During Coronavirus (COVID-19)
P.E. With Joe - Gym Class at Home
YMCA of Greater Boston: Stronger Together
YMCA 360: Virtual YMCA
Stress & Coping Center
---
Teen Educational Resources
Virtual College Tours
WGBH Distance Learning Center - All Subjects, Grades 9-12
Crash Course with DFTBA - All Subjects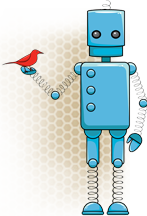 Bunk History
Explore multi-dimensional connections between past and present in America through articles, maps, videos, conversations, visualizations, and podcasts.
ChemMatters Online
SciStarter Citizen Science
Participate in projects that help real scientists, and track your contributions online.
Zooniverse - Help Researchers
The Zooniverse is the world's largest and most popular platform for people-powered research. Join in - anyone can be a researcher!
Tumblebooks Databases
Free temporary statewide access to the eBook and audiobook collections below
until August 31, 2020
. If asked for login information, use
Username: matumbles
&
Password: trial
.
TeenBookCloud - Gr 7-12 eBook Database

AudioBookCloud - All Ages Audiobook Database
Free Audiobooks from Audible
https://stories.audible.com/start-listen


Free access to a curated collection of Audible audiobooks for kids and teens. Some titles available in Spanish, French, Italian, German, and Chinese.


NASA's Media Library Collection
Browse NASA's incredible images and videos of galaxies and more - & maybe even get inspiration for an art or research project.
The New York Times' Free Daily Online Writing Prompts
---
Recommended Reading
If You Liked the Hunger Games...
Get Lost in a Series
Adult Books with Teen Appeal
General Fiction
Fantasy
Science Fiction
For Guys Who Can't Find a Book…
Chick Lit
Historical Fiction
Multicultural Fiction
War Novels
---
COOL SITES FOR TEENS
Alex Award Winners & Nominees
Printz Award Winners & Nominees
YALSA Nonfiction Award
Great Graphic Novels
---
CONNECT WITH YOUR FAVORITE AUTHORS
Tomi Adeyemi

Leigh Bardugo

Holly Black

Cassandra Clare

Marie Lu

Sarah J. Mass

Angie Thomas



---