2021 Sharon High School Summer Reading
Click below to access the SHS summer reading site to find suggestions:
Once you've chosen your next great read, find it at the library!
---
Thanks to the artistic talents of the teens in our community and the tireless efforts of teen volunteer Dana Blatte - who led and coordinated this amazing project - Sharon Public Library is pleased to present Flux: A Tween/Teen Writing Collection. This digital collection has been a year in the making, and we encourage folks to check it out here.
---
A Note About Volunteering...
NOTE:

To keep our unvaccinated younger patrons and our teen volunteers safe during the continuing COVID-19 crisis, there will be only LIMITED in-person teen volunteering at the library until further notice.

*Summer volunteering ends 8/24/2021 and Fall volunteering begins 9/13/2021*


Virtual volunteering opportunities will continue until further notice.
Click here for a slide show about some of the virtual volunteer opportunities that were available during the summer of 2020 for an idea of your options.
Please feel free to suggest projects of your own as well!
Please email Miss Allison at ariendeau@ocln.org to inquire about volunteering. The teen volunteer application can be found here.
---
YA Reading/Watching/Listening Rec Lists
Created for Teens, by Teens
Check out teen volunteer Dana's list of books, movies, and TV shows around the theme "Imagine Your Story."
Check out teen volunteer
Angel's
Spring playlist
and
Rainy Day playlist
on Spotify.
Have a book list to share? Recommendations for podcasts, songs, audiobooks, movies, games, apps & more? How about a season or emotion-themed playlist (or simply a list of songs getting you through this weird school year)?
Share with your fellow teens (and earn volunteer hours) by contacting Youth Services Librarian Allison at ariendeau@ocln.org
---
Confronting Racism: A Tween/Teen Book List in Response to Recent Events
This list was created by some wonderful librarians from the Minuteman system and was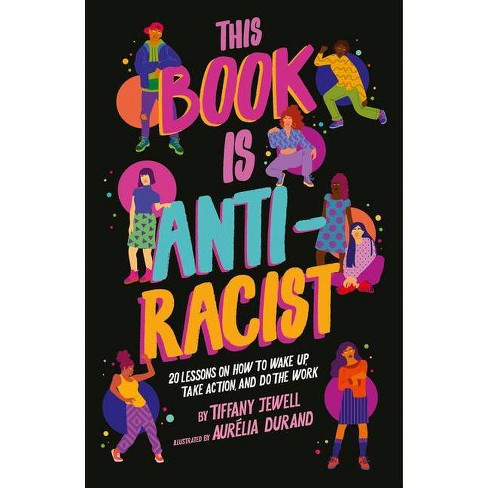 adapted by Sharon Youth Services to reflect OCLN collections. We're sharing this list in light of the events surrounding the death of George Floyd. It is intended to help youth in grades 6-12 process the information and the protests. There are resources for all races and for those that wish to help. This is intended as an informational source; not all books have been read over by those who created it.
---
Keep checking back for new recs from Review Crew members! Older reviews may be found on our Archive page.
Alicia Wu's Review of:
Anxious People by Fredrik Backman
Washington Square Press. 2019. Psychological/Humorous.


"No one's listening to me! You're the worst hostages ever!"

House-hunting is not supposed to transform into a deadly situation. However, it becomes just that when a group of people at an apartment opening are taken hostage by a bank robber
(who technically isn't a bank robber). The captives consist of an eclectic mix of people: an old married couple unwilling to let go of their failing marriage, a young couple about to have a baby, a rich, snobbish woman, and a kind old lady who seems to fade in the background. Strangely, two others appear later: a rabbit-man and a real estate agent who enjoys puns. Despite the deadly situation, each person (including the bank robber) within the walls of the apartment leaves with a life-altering experience.

Anxious People is a must-read. Backman manages to twist humor, mystery, and suicide into one riveting novel, while also explaining important life concepts with simple language. He acknowledges that even though everyone experiences pain, everyone will learn to and can manage to live with it. The characters are relatable: readers will find themselves connected to these characters through their similar worries and experiences, while also laughing out loud at the ridiculousness of it all. -AW 8/5/2021
REALISTIC FICTION:
Clara Armon's Review of:
The Dreamer by Pam Munoz Ryan & Peter Sis


Scholastic. 2010. Realistic Fiction/Juvenile Fiction.
Neftalí, a shy young boy with a stutter, grows up in Chile being bullied by his father. His father yells at him for many things. For example, his love for reading and writing means his father demands he
get good grades, but did not want him to spend his days "not gaining any muscle" by lying in bed (he is also very thin). His father wants him to become a doctor and will not even bother to think of any other possibilities nor what Neftalí himself wants.

The Dreamer is a fictionalized look into the young life of Pablo Neruda, who is a famous Chilean poet and Nobel Prize winner. Pablo Neruda expressed through his poetry his political opinions and "sensitive" topics that needed to be addressed.

Any reader who is interested in finding out more about Pablo Neruda's childhood and how he arrived at the pen name of Pablo Neruda would strongly enjoy this book. Though it is not a true biography, there are many connections that would give one a much better understanding as to how Pablo Neruda came to be who he was. Neftalí demonstrates what is possible when one sticks to what they believe in and is not afraid to show it - even when some are trying to crush one's success by hurling obstacles in one's path to a happy, fulfilling life. -CA 5/3/21
Erica Gorelik's Review of:
Ugly Love by Colleen Hoover


Simon and Schuster. 2014. Realistic Fiction/Romance.
Colleen Hoover quickly became my new favorite author after reading
Ugly Love
. I read this book in one sitting and was sad when it had to come to an end. This story is different than I expected it to be
but blew me away nonetheless. I would recommend it for anyone that is a fan of any of Hoover's books and romance novels in general.
This is a story about the relationship between Tate and her brother's roommate, Miles. The book gives you the perspectives of both Miles and Tate; however, up until the end, it only gives you the perspective of Miles' life and his relationship 6 years ago with a girl named Rachel. Because of the pain he gained from this relationship, which we learn about in his flashbacks, he has sworn off love, as well as anything that could possibly result in it, for the rest of his life. This all changes when Tate and Miles seemed to have a growing attraction to each other, only Miles is obviously unavailable.

When things get a little difficult to control, they make an agreement to have a sexual relationship that excludes feelings at all cost, their only two rules being "don't ask about the past" and "don't expect a future." Tate, of course, agrees to these restrictions thinking that she will get what she wants from this since she is catching feelings, but as they grow stronger, she starts to realize that it might not be as simple to keep them from getting in her way as she thought. -EG 5/3/21
Erica Gorelik's Review of:
November 9 by Colleen Hoover


Atria Books. 2015. Realistic Fiction/Romance.
November 9 by Colleen Hoover is an amazing book with a concept that was definitely unlike ones I have read before. It tells the story of a long-distance "relationship" with a bit of a twist
to it. I recommend this book for anyone that wants to get their heart ripped out - oh, and maybe for believers of love at first sight.

Fallon has let her scars define her for the past two years, ever since she got severely burned on November 9th in a house fire. She has since resented that date and blamed it for ruining her acting career and any future she had at ever meeting new people, since no one even bares to look in her direction for the slightest second. On the two-year anniversary, Fallon meets with her dad for dinner where Ben, a novelist who sitting in the booth next to them (who also happens to be the first person to not only look but full-on stare at Fallon since that night), pretends to be her boyfriend and stands up to her dad and the awful things Ben has overheard him say to Fallon.

They end up spending the day together and immediately have a very strong bond, but there are two issues at hand; Fallon is moving from California to New York that night, and she also won't date anyone until she is 23, so really, nothing will come from this. By the end of the night, they decide to make an agreement to meet up every year on that exact date until they are 23, and they will have no contact whatsoever in the surrounding dates.

Every November 9th, we join Fallon and Ben on their meet-ups and see just how far true love can take you, and whether it can last on so little as one day a year, which, for Fallon's sake, turns from an awful anniversary to a day to look forward to. - EG 5/3/2021
MYSTERIES, THRILLERS & HORROR:

Kendra Kodira's Review of:
The Inheritance Games by Jennifer Lynn Barnes
Little, Brown Books. 2020. Mystery.


Avery Grambs is swept up by surprise as her life transforms from the reasonable future she has planned for herself to an unpredictable mystery, demanding to be unraveled. After inheriting the
entire wealth of Tobias Hawthorne, a philanthropist she has never met, Avery is forced to figure out the riddles and dark secrets lurking in his home. With the presence of his scorned family, Avery has to manage to stay afloat despite the enormous danger and betrayals that lie ahead.

Though odd characters, a played-out love triangle, and a few obvious twists create a cliche effect on parts of the novel, The Inheritance Games proves itself to be a somewhat intriguing read. The author's lack of action-packed scenes allows the beautiful setting, complex plot points, and unique puzzles of the novel to shine through. Jennifer Lynn Barnes narrates the engaging thought process of a clever protagonist, while also falling a bit flat in some areas of execution.

Fans of Paper Princess by Erin Watt will appreciate The Inheritance Games and the shared perspective of a girl exploring the secretive mansion of five brothers. Holly Jackson's A Good Girl's Guide to Murder carries similar aspects of mystery, danger, and strange plot developments that readers will like just as much to witness in Barnes' novel. - KK 8/2/2021
Alexis Maron's Review of:
Suicide Notes from Beautiful Girls by Lynn Weingarten
Simon Pulse. 2015. Mystery/Thriller.
Drama, mystery, obsession, and enticement drip off of the pages of Lynn Weingarten's novel, Suicide Notes from Beautiful Girls. This book is not for the faint of heart as readers discover
the tragedy of June's best friend Delia's suicide. However, right from the start June knows something about Delia's death just isn't right. As June embarks on a journey to find the truth, she instead finds herself entangled in a web of lies and deceit. While the story continues the bonds between friends and lovers are tested as the characters navigate through major ups and downs. How far are you willing to go for the ones you love?

The detailed writing presented in this book helps readers to feel like they are present with the characters. Told from the perspective of June, and later from June's perspective as well as a friend's, readers will be surprised by the turn of events. The novel flips from the present to the past helping readers to understand June and Delia's stories. None of the characters ever failed to surprise me with their choices, leading me to having trouble putting down this book.

In addition to this book having me hanging on to each page, the abstract ending had me thinking about the characters days after I had finished reading. When I first picked up this book, I was not expecting it to be as dark and grim as it turned out to be. If this book were a film, it would at least be rated pg-13, so I would make sure you keep that in mind before you commence reading this novel. Suicide Notes from Beautiful Girls is something I would recommend to those who enjoy murder mysteries and thrillers. I found this novel to be similar to the Pretty Little Liars TV series. Happy reading! - AM 4/21/2021

Clara Armon's Review of:
Maps of Memory Return to Butterfly Hill by Marjorie Agosin
Atheneum Books
. 2020. Historical Fiction.
*SPOILERS for I Lived on Butterfly Hill below*

Celeste, now a high school student, continues to learn about many different walks of life while Pinochet ruled Chile. In the first book, Celeste left in exile to Juliette Cove in Maine
when she was eleven years old to live with her Tia Graciela. She returned after the dictator, Pinochet, died, and she went on a hunt to find her father. Fortunately, she found him and brought him home, and later her mother also returned safely, however, scarred mentally. A year passes, and Celeste knows very little of what happened to her mother during their three years apart and has not heard from her best friend, Lucila, who disappeared four years ago - before Celeste had left Chile. One day a ship sails into the harbor, and that is the day everything starts to be told, and the reality of the cruelty Celeste's mom faced is revealed. Celeste's parents are some of the very, very lucky ones who survived after being taken by the violent military forces.

The Maps of Memory: Return to Butterfly Hill is the sequel to I Lived on Butterfly Hill. These novels tell the story of what life was like during the dictatorship. While the first book is about life before the coup, then during, and then slightly after, it speaks of only Celeste's experiences during the three years. Celeste was not in Chile; she did not know what the world was like over on the opposite side of the world. On the other hand, the sequel - published just last year, in 2020 - tells the stories of many others and the construction of a map of memory of the disappeared people.

This novel is an excellent sequel to the first book. The two make one truly understand the hardships of those times in Chile and the pain that many Chileans are still wearing. The two-book series is a must-read; the pages fly by, and before you know it, the book is finished and you are left to ponder the story. Even when there is a terrifying history behind a beautiful place, there is a positivity that remains that will guide one to see the beauty in what is still there and what can become. - CA 5/3/21
Jacob Bleecker's‌ Book and Movie ‌Review‌ ‌of:‌ ‌
The Great Gatsby by F. Scott Fitzgerald
Charles Scribner's Sons. 1925.
Literature/Historical/Tragedy.

Set in Long Island, Fitzgerald's novel depicts narrator Nick Carraway's interactions with a mysterious millionaire by the name of Jay Gatsby. Formerly known as James Gatz, the man's
obsession to reunite with his former lover, Daisy Buchanan, makes up the biggest plot of the story.

I read the novel in my Honors English class as an 11th grader. We spent weeks analyzing the symbols and references to the American Dream, colors, love, wealth vs poor, appearance vs reality, and much more. I think that this a great selection for readers looking for a story with a deep meaning that can tie in with history.

The biggest underlying message of the story is not about love, but rather about wealth. While some of the characters waste their riches in the fantastical side of town that is West Egg, the poverty-stricken characters sit idly, watching from the distance, in the Valley of Ashes.
Time after time, Nick analyzes how Gatsby, Daisy, Daisy's husband Tom, Myrtle, and numerous other characters strive to achieve the commonly advertised American Dream: wealth, success, and fame. But, as most readers would expect, the American Dream isn't for everybody. Read the book or watch the movie to find out if Gatsby achieves the American Dream or if he dies trying. -JB 8/5/2021


Michael Wang's Review of:
The Count of Monte Cristo by Alexander Dumas
1846
. Literature/Historical.
To be honest, I don't even know how to start writing this review. In my opinion, The Count of Monte Cristo is probably one of the best, if not the best, fiction novels ever written. It was

completed in 1844 by the French author Alexandre Dumas, who also wrote the Three Musketeers. It was originally written in French, but there are tons of translated versions, each bringing a different interpretation to the novel.



The story takes place in Paris, from around 1810 to 1840. It tells the journey of a bright young sailor, Edmond Dant

ès, who is framed by two men, one for Edmond's wealth and one for his love. When he is thrown into prison, he is then used as a stepping stone by the crown prosecutor. Edmond remains in a dungeon prison for 14 years, which changes him drastically. He becomes dark, and he no longer is a bright charming boy. During this time, he learns of a fortune buried under the sands on the island of Monte Cristo. After escaping the prison, he claims his wealth and starts his slow, treacherous revenge journey. He uses his wealth and new status to lift himself up in society, and then comes up with genius plans to destroy the ones who betrayed him. He also finds ways to reward those who stuck by him even when he was doomed to certain defeat. The story is well thought-out, exciting, and leaves you on the edge of your seat. Dumas does an amazing job developing each character, which keeps the story moving forward. I read the unabridged version, which was 1200 pages long, and some of the plot points brought up in the beginning/middle of the story seemed useless. But as the plot approached the climax, Dumas ties up all the loose parts in a swift, exciting way.



I recommend this book to all, especially if you like long, thought-out plots. This 1200 page version is geared towards readers with a higher reading level. I'm not saying that it is impossible to read if you have a lower reading level, but a higher reading level definitely helps. There are probably abridged versions as well and those may skip/shorten some sections of the novel. But I highly recommend you read the unabridged version as it makes the story more interesting and more complete. -MW 8/4/2021
Karthik Shankar's Review of:
The Adventures of Tom Sawyer by Mark Twain
1876
. Literature.
In the novel, a mischievous and rule-breaking boy named Tom Sawyer lives with his Aunt Polly and his step-brother, Sid. Due to his mischievous nature, he is put to work on chores
and spends most of his day working. However, due to his cleverness, he persuades many people and makes them do all of the work for him. Later in the story, he goes to Sunday school where he makes a fool out of himself when he wrongly answers that the first two disciples were David and Goliath. We also learn that he falls in love with a girl named Becky Thatcher, whom he persuades to get "engaged" to him. Throughout the story, we see him performing acts and acting like a trouble-maker by doing things his aunt won't let him do and getting in trouble as a result of it.

Throughout all of this, he is accompanied by his close friend, Huck Finn. One night, they sneak out to the woods where they mistakenly see the murder of a local doctor by a man named Injun Joe. (He later get involves and bring justices to the doctor.) However, one childish thing that he does is running away to an island with Huck and their other friend to become pirates. There, they live for a few days until Tom gets bored and sneaks back home where he sees that the people are all mourning the "death" of him. This is when he gets the idea of surprising everyone at his own funeral later in the week. He convinces his friends to do the same and they get prepared to eventually head back home. Find out what happens next by reading the intriguing novel by Mark Twain. You definitely won't be bored when reading this book!

The Adventures of Tom Sawyer is a classic book that was written by Mark Twain in the 19th century. It continues to be a controversial novel due to various reasons such as the inappropriate use of language and some of themes portrayed throughout the story. Due to this, the text would most definitely be recommended for students that are 15 years of age or older. One of the main reasons why it is a controversial text in modern day, however, is due to its use of racial slurs that are not appropriate in today's world. Regardless, the book is a great read and it keeps the readers on the edges of their seats. It is most certainly a page turner since it is a story that portrays a life that is not very commonly known in today's world. Some of the actions being performed in the text would be illegal today due to improved laws and rules. Ultimately, The Adventures of Tom Sawyer is a great story to read in one's spare time. -KS 5/3/21
FANTASY:
Karthik Shankar's Review of:
Harry Potter and the Sorcerer's Stone (Book 1) by J.K. Rowling
Bloomsbury. 1997. Fantasy.

The first of the series, Harry Potter and the Sorcerer's Stone begins the infamous story of Harry Potter and his journey in Hogwarts as a wizard. In this novel, Harry is a young kid living
a rather miserable life with his aunt and uncle since his parents died when he was just a baby. He is treated horribly by his aunt and uncle who hate him; however this was soon bound to change. For his cousin Dudley's birthday, they all go to the zoo where they visit an exhibit with snakes. It is here that Harry realizes that he can talk to snakes and has some superpowers. After this, his life changes forever since he starts getting letters for a school named Hogwarts. When his uncle keeps burning and destroying the letters so that Harry cannot read what they say, a man of large stature visits Harry and gives him his acceptance letter. He also reveals to Harry that he is a wizard and that his parents were as well.

A few days later, they visit a place named Diagon Alley to purchase items for Harry's first school year at Hogwarts. This is where he finds out that he is an extremely famous wizard because a death spell performed by a very dangerous wizard referred to as "You know who" was unable to kill Harry. Over the course of the next few days, Harry experiences numerous unnatural events and is filled with delight at the sight of what his life could possibly be. On the day that he boards the train to head to Hogwarts, he meets his future best friends: Hermione Granger and Ronald Weasley. They all go to the school where they get sorted into "houses" which is when Harry and his two best friends get placed in Gryffindor.

Harry is getting accustomed to his new magical life and learning new things which is when things start to go south. In Hogwarts, there is some trouble brewing which the students don't really know about. Harry, being an extremely nosy student, decides to try and figure out what trouble is occurring. Read the intriguing text to find out what happens and see what Harry does. Dive into the wizarding world of Harry Potter to experience magic you would never experience otherwise!

The first novel in the 7 book series of Harry Potter is a great read and is filled with imagery. Readers over the age of 10 would greatly enjoy the novel. This book would be a great recommendation for those who have a broad imagination and love unnatural texts. Ultimately, Harry Potter and the Sorcerer's Stone is one of the most famous texts that continues to intrigue people of all ages and is a must read for everyone! -KS 8/5/2021



Karthik Shankar's Review of:
Harry Potter and the Chamber of Secrets (Book 2) by J.K. Rowling
Bloomsbury. 1998. Fantasy.

Being the second novel in the Harry Potter series, Harry Potter and the Chamber of Secrets describes Harry's extraordinary experiences in his second year of Hogwarts. Harry Potter is
an extremely famous wizard who is known to have been the only person to survive the death curse. After a chaotic first year in the school, Harry comes back with his best friends Hermione Granger and Ronald Weasley hoping for a regular second year. However, ever since Ron and his brothers had to rescue Harry from his barred room, it was clear that the year wouldn't be normal for Harry. When they all get to school, there is immediately trouble brewing with a gatekeeper finding writing in blood. The whole year, people fear for their security and it is clear that something strange is definitely occurring. Read the text to find out what exactly happens and how Harry has to save not only Hogwarts but the wizarding world as well with his and his friends' brave feats.

This novel is another great novel by J.K. Rowling which became extremely popular. It is definitely a must read for people over the age of 10. Consequently, those who like fictional books and stories that involve magic are sure to enjoy reading this book. This novel continues the series very well and makes the reader want to read all of the books. However, it is better to read the first text and then read this because it is much easier to understand the characters and understand the progression as well as the symbols that Rowling portrays in the text. This text is not only extremely imaginative but it also has numerous scenes that make people laugh with amusement. Having said that, Harry Potter and the Chamber of Secrets is a great novel that allows readers to delve deeper into the wizarding world and feel like a wizard themselves. -KS 8/5/2021




Erica Gorelik's Review of:
Red Queen (Book 1) by Victoria Aveyard
Simon & Schuster. 2015. Fantasy.
Victoria Aveyard's fantasy novel Red Queen kept me on my toes throughout the whole story. Each page left my jaw closer to the ground, and I never knew what was coming next, especially when it
neared that shocking ending.

This novel takes place in a world where people are divided by the color of their blood, red or silver. Reds are poor and don't have much to start off with; they go to school, and live an average life, getting conscripted into the army at the age of 18 if they do not have a job. Silvers, on the other end, live a lavish life; they have powers, literally and metaphorically speaking. They are rich and privileged, having the Reds do any and all of their duties for them, including fighting their wars.

Mare, a 17-year old Red girl, doesn't hold herself to high standards. She spends her time as a thief, trying to supply what she can to her family before she gets sent off to war with her brothers and all the other Reds. She knows what the future holds until one day she finds that out her best friend, Kilorn, has lost his job and will be conscripted in a matter of days. In the time she spends searching for a solution for their collective issue, something gets in the way and a new opportunity greets her. Soon, Mare finds out she is much more than anyone could have ever imagined - a Red with powers. Join Mare to navigate her new life in an unfamiliar world as she uncovers secrets and lies - and remember: "anyone can betray anyone." -EG 4/23/21

Victoria Kartashev's Review of:
The Kingdom of Back by Marie Lu
Penguin Random House. 2020. Historical Fantasy.

Everyone knows about the musical legend of Amadeus Mozart, the prodigy, the genius, the artist. However, few know about his equally talented sister, Nannerl. The Kingdom of Back is
Marie Lu's fantastical take on the life of Nannerl Mozart and how her life was lived, both on the stage and in her brother's shadow. However, her father has made it abundantly clear: Nannerl will play until she is of age to be married, and no longer. When a mysterious stranger from another world presents a magical solution, hope seems to appear for Nannerl.The Kingdom of Back spins a thrilling tale about a young girl warring between her ambitions and her morals.

The Kingdom of Back blends historical fantasy with thrilling mystery, wonderful adventures coupled with a side of action. As Nannerl discovers her own fantasy world, the reader breathes and fights by her side. Marie Lu's immersive writing delivers yet another YA masterpiece in the form of The Kingdom of Back.

The elements of history swirled in with a unique perspective are similar to those in books such as The Infernal Devices by Cassandra Clare, The Invisible Life of Addie LaRue by V. E. Schwab, or Bridgerton. - VK 4/14/2021



NONFICTION:

Karthik Shankar's Review of:
Into Thin Air by Jon Krakauer


Villard. 1997. Travel/Survival.
Into Thin Air
is a fantastic story about Jon Krakauer's journey to the summit of Mount Everest and the troubles he faced along the journey. In the story, he talks about how the journey began with him
having to write a story about something on Everest, which meant that he had to travel to Nepal. However, he also wanted to climb up to the top of the mountain being a mountaineer himself, so he struggled and eventually managed to get some sponsors to help him get some money for the gear that would be required to reach the top of the mountain.
After reaching the area, he meets up with world famous mountain climbers and also gets to meet the people with whom he is going to spend the next few months. After an extended period of time that was filled with laughter, sickness, tiredness, and a variety of different mixed emotions, there was a signal that the climbers would be able to partake in the grueling journey that lay ahead.
Krakauer and his team reach the top; however, on the way down, an unbelievable disaster occurs and derails numerous climbers. A storm came upon the top of the mountain and a lot of miscommunication and a series of unfortunate events resulted in unfavorable circumstances. Read this intriguing book to find out more about the horrific event and how the author managed to survive and help some people along the way.
The book, being a personal experience, is non-fiction and a definite page turner. Krakauer goes into great detail about his experience and allows the readers to feel as if they were with him on the journey.
Into Thin Air
is a 1997 best-selling novel and even from the reviews, it can be seen how great the novel is. Ultimately, this nonfiction book is definitely a great read and readers aged 14 and up can greatly enjoy the experience shared by Krakauer. -KS 8/5/2021
Jacob Bleecker's Review of:
Bird by Bird: Some Instructions on Writing and Life by Anne Lamott
Knopf Doubleday. 1994. Writing.
Bird by Bird, which was written by Anne Lamott, a New York Times bestselling author, was gifted to me by my grandfather when I began taking a creative writing class.
He gave it to me because, as many critics say, it is the bible of writing guides. I wanted to
further my writing skills, and if you do too, this book is a great choice to do so. I've already noticed an improvement in my writing, as Lamott teaches about letting go of perfectionism, relating to and engaging the reader, keeping sentences fluid and understandable, and giving vivid imagery and detail.

Not only is it a great investment for those wanting to be a better writer, but it's a great book for life. Filled with anecdotes about living kinder, happier and more honest, Lamott is truly a wise writer.

Lamott details what she's learned in her own writing through many years of trial and error. Beautifully written, wise and immensely helpful, this is the book for all serious writers and writers-to-be. -JB 8/5/2021
Clara Armon's Review of:
The 5 Love Languages: The Secret to Love that Lasts by Gary Chapman
Northfield. 1992. Self-Help/Romance/Psychology.
Marriage at its best form may be created when following Dr. Gary Chapman's concept of The Five Love Languages. Dr. Gary Chapman is an author, counselor, speaker, and radio talk
show host. He is most well known for his creation/discovery of The Five Love Languages: a topic that will be explained in greater detail throughout the read.

This bestselling book will guide one to better understand how they receive love and how to deliver love so that the spouse will comprehend it as a token of love. This work focuses on using The Five Love Languages in marriage; however, if looking for bettering relationships in other areas of your life, he has a series of The Five Love Languages books specified to those very relationships. Some include The 5 Love Languages of Children, The 5 Love Languages of Men, The 5 Love Languages: Singles Edition, The 5 Love Languages: Military Edition, The 5 Love Languages of Teenagers, and The 5 Languages of Appreciation in the Workplace: Empowering Organizations by Encouraging People. This book incorporates multiple different situations of marriage that many will be able to relate to. Furthermore, it has a question and answer section filled with common questions and brilliant responses provided by Dr. Chapman. Lastly, it includes a Love Language quiz that will determine your very own Love Language out of The Five Love Languages.

Dr. Chapman's work has been proven to help many overcome challenges on either end of relationships. The book contained so many eureka moments that I am sure could help others in their lives. This book will give hope and advice to those struggling with marital issues and could be crucial in shoving divorce off the table to create a happy, dream-like marriage that one could only have wished to have started sooner. -CA 8/7/2021
Jacob Bleecker's Review of:
Swimming Lessons by Lili Reinhardt
St. Martin's Publishing Group. 2020. Poetry/Mental Health.
One of the up and coming actresses of today, Lili Reinhardt stars on Riverdale. Although known for her role as Betty on the popular Netflix series, she debuted as an author in 2020
when she released Swimming Lessons, a collection of poetry over her lifetime.

In the book, Reinhardt writes about romance and broken love, battling anxiety and depression, and finding the small successes in the big failures.

Personally, this book came out at the perfect time. With all of the chaos in the world today, I found that Swimming Lessons was a great outlet for me. It brought some calm and clarity in what has been a messy year. Reinhardt's writing is delicate and relatable for most, so I recommend giving it a read, even if poetry isn't usually your cup of tea.

My favorite poem reads, "This is how I know / I love you so much. / Whenever I see something / beautiful, I want you to / see it, too."

Nominated for a Goodreads Choice Awards Best Poetry award, Reinhardt's writing is catching the eyes of many, and it should catch your's too. -JB 4/23/21
Clara Armon's Review of:
Yes, Please by Amy Poehler
HarperCollins. 2014. Autobiographical/Humor.

Amy Poehler is a comedian, actress, producer, director, and writer. You may know her or know of her from her work on SNL or Parks and Recreation. Through this book, she tells the
story of her whole life in bits and pieces; she shares parts of her life as a child to her current life as a working mother. She grew up in the Boston area and attended Boston College before leaving Massachusetts and beginning her improv career.

Amy shares much advice and wisdom through her stories while being funny all the while. There are photographs included to allow the reader to fully imagine that part of her life and see into her mindset and life experiences. The book also contains several writings from different important people in Poehler's life that share more stories and thoughts, giving a clearer picture of Amy's world and relationships.

One will enjoy this book if they find joy in reading about other's experiences with added wisdom, humor, and thoughts; and seeing how Amy Poehler became the well-known person she is today. The book delivers a great back story of the comedian and a look into the world of SNL as well as the complicated Hollywood "biz." Through Amy's many diverse experiences, nearly all will be able to connect to her life/book and find delight in this read that is guaranteed to crack a smile. -CA 8/6/2021



Clara Armon's Review of:
Men We Reaped by Jesmyn Ward
Bloomsbury. 2013. Memoir.

In the memoir Men We Reaped, Jesmyn Ward tells the story of her childhood to young adulthood and the many struggles she faced, including the deaths of five prominent men in
her life in the short span of four years, one of them being her beloved brother. The majority of the memoir takes place in DeLisle, Mississippi, a small town in the south of the US that contains nearly all of Jesmyn's family. It is a place she loved but hated at the same time - either way, every time she left, homesickness weighed on her significantly.
Jesmyn recounts many stories from her earlier years and shares the hardships she, her family, and community as a whole faced. She does this through a beautiful form of writing that allows one to truly understand life's reality in that part of the world. There is violence, family absences, drug abuse, sexual predators, poverty, racism, and much more that Jesmyn explains, painting a picture in one's mind with her words - even if it may be a tragic image.
This book will allow one to see life in someone else's shoes and better understand how Jesmyn came to be the multi-award winner for her books that she is today. It is very interesting to read this book as well as some of her fictional books to see the connections to her real life. Some similar reads by the author, Jesmyn Ward, include: Salvage the Bones and Where the Line Bleeds. In summary, this is a must-read that uncovers the story of Jesmyn, but also the similar stories of many others, for she includes many statistics in her memoir, which demonstrate the lack of uniqueness of the challenges she endured in her early life compared to others in related situations. -CA 8/4/2021



Katrina Lerner's Review of:
Becoming by Michelle Obama
Crown Publishing. 2018. Memoir.

We all know Michelle Obama as the First Lady to 44th president Barack Obama, and now she is one of the most notable public figures today. Her famous memoir, Becoming, describes
how events, simple or great, shaped her into the hardworking, successful, and influential woman she is today.

The memoir is divided into three particular sections: her early childhood, teen and earlier adult years, and her years as a famous figure in the world of politics. In her early childhood, Obama describes how her relationship with her piano teacher and great aunt, Robbie, was difficult and kind of silly, yet a learning experience for the both of them. Her teen and earlier adult years introduce more struggles in her life, specifically with the idea of fitting in, but this is also when she meets Barack Obama. In her years of being a notable figure she describes the difficult task of being in the spotlight, and trying to prioritize her own personal needs has been a great challenge. As well, we get to watch her family and particularly her kids grow up throughout this section.

I enjoyed reading this book because I always saw her as this confident, powerful, and influential woman, but having context as to how the events in her life played a role in her persona gave me a better understanding of how she came to the place she's in today.
I would recommend this memoir for anyone at the age of 13 and over because I believe it's a little too informative and long for younger people, but is excellent for those who would like to know about the interesting and important events that occurred throughout her life. -KL 8/5/2021



Sabiha Belal's Review of:
Born a Crime by Trevor Noah
Spiegel & Grau. 2016. Memoir.

Trevor Noah talks about his experiences growing up as a mixed child under South Africa during apartheid. Even with such a serious topic, Trevor makes light and humor through his
experiences, engaging the readers. He shares a collection of personal stories, some talking about the luck he had growing up as a mixed child and also how oppressive and racist it could get. It is very inspiring, and shared and turned his experiences into an art form.

End thoughts are that it is a very good read and feels more like a comedy than anything. I caught myself laughing out loud multiple times and also learned a lot. Strongly recommended for kids and adults. -SB 8/4/2021
Check back now and then for more awesome reviews and other content for teens, by teens!
---
Review Crew Film Reviews
Alicia Wu's Review of:
Emma (PG)
Romance/Drama.
Focus Features. 2020.
Run time: 125 minutes

Emma Woodhouse, handsome, clever, and rich.

Emma is a 21-year-old woman at the top of the social ladder in Regency-era England. Despite her mother's death early in her childhood, Emma lives a happy and self-satisfied life with very few things to trouble her. She tends to think a little too highly of herself and too often has the power to have things go her way. Emma amuses herself through matchmaking; however, throughout the novel, she begins to realize that her meddling in others' romantic lives may do more harm than good. All the while Emma goes on a journey of self-reflection, friendship, and unexpected love.

One of the most amazing things about this movie is the set design and costuming. Despite it seeming trivial, movie aesthetics have surprising importance when it comes to enjoying a film. The dresses, hairstyles, and furniture wonderfully match the style prominent during Regency England, as well as just being stunning to look at. In addition to costuming and set design, the film does a great job of illustrating Jane Austen's wit. Austen's talent for mocking her characters is reflected in the film; characters such as Mr. Woodhouse and Ms. Bates appear ridiculous, and Emma's snobbishness is visible at times. The drama of important scenes in combination with the humor in smaller moments makes Emma. 2020 a great adaptation! AW - 08/5/21
Danielle Gao's Review of:
My Spy (PG-13)
Comedy/Action
Amazon Original. 2020.
Run time: 99 minutes
JJ (Dave Bautista) is an ex-soldier working for the CIA who is tasked with surveilling a 9-year old Sophie and her mother. After Sophie easily discovers JJ and his partner, she blackmails him into accompanying her to an open house, or a "Parents and Special Friends Day." Without JJ knowing it, this sets off a series of events that brings him closer to his target's family and into a precarious position.
The movie mainly focuses on JJ gradually forming a bond with his target and being forced to open up like a normal civilian again, but it also has an overarching story with the usual villain-after-the-nuclear-codes trope. In fact, I did like how
My Spy
melded the two genres seamlessly. One scene would make me laugh at how JJ once again gets himself into an awkward situation, and the next would have me on the edge of my seat while the protagonists scrambled for the USB stick loaded with secret files. It's only a little out-dated, as there were a few questionable scenes involving several adults doing viral dance moves all of a sudden like a flash-mob. But I loved how each loose end was wrapped up in the finale where it calls back to specific moments planted earlier in the movie.
Overall, it's a hilarious comedy/action movie that's worth a watch if you liked other goofy spy movies like Johnny English or Charlie's Angels.
Angel Liang's Review of:
Howl's Moving Castle (PG)
Anime/Fantasy
Studio Ghibli. 2005.
Run time: 2 hours
Just a normal, human girl living an every-day life. That was the story of Sophie. Running her parents' shop by herself, a quaint hat shop, everyday to fulfill their dreams, but never able to live her own life. That is, until she meets the wizard, Howl. Sophie first meets Howl in a harmless encounter, but after being cursed by the Witch of the Waste, Sophie realizes that she needs his help to break the curse. As an old grandma, cursed to be the age that her mind is, Sophie works as a cleaning lady in Howl's moving castle, but their relationship soon becomes much more than that. As war starts to brew between countries, and wizards and witches are being called to fight, what can Sophie do to help the love of her life?
Okay, a disclaimer out there: yes, this is a romance, but it is a Studio Ghibli romance, which means that even if you aren't a fan of romance, you will absolutely adore this story. I love the fantasy elements, and, of course, the art is beautiful. This movie is based on a book, so without researching some things online, it was hard to understand, but the romance and art made up for that. The character development and profiles are incredible in this movie. It makes you fall in love with them over and over again. My two favorite characters are Markl and Calcifer; I would definitely recommend it and watch it again.
A Ghibli fan? You've probably already heard of this one. But anyone, who's into fantasy, romances, animation...come and join us in Howl's Moving Castle.
Angel Liang's Review of:
Kiki's Delivery Service (G)
Anime/Fantasy
Studio Ghibli. 1989.
Run time: 1 hour, 43 minutes
A heartwarming coming-of-age story about a young witch, Kiki. As a Studio Ghibli film,
the art, as always, is beautiful and the story is beautiful. It's one of Ghibli's shorter films, but that doesn't mean that the ending is cut off or rushed! If you are a Ghibli fan, you've most likely already heard this name floating around, and it is a must-see Ghibli classic.
As a teen watching this, it reminds me a lot about the idea of "burn-out," especially academic burnout. I loved the art and cute characters, but it's not one of the most interesting storylines. It's like "Whisper of the Heart" in the slice-of-life style, but I still really enjoyed the fantasy setting every Ghibli film has.
Jacob Bleecker's Review of:
Playing With Fire (PG)
Family/Comedy
Paramount Pictures. 2019.
Run time: 1 hour, 36 minutes
In this comedy and action filled movie, John Cena and Keegan Michael-Key star as smokejumpers, also known as firefighters from the sky. One day, Cena, who plays Jake Carson, saves a trio of little kids stuck in a burning fire. Focused on his job and reaching a promotion, Jake Carson rarely lets his guard down and rarely loses focus on being a great smokejumper. However, when the kids must stay overnight at the fire station, Carson must accept them into his fire fighting family. Soon, he learns that they are orphans without a real family of their own. Carson is tasked with the decision to follow his career passions or adopt the children and begin a real family. This family friendly movie is a great watch that everybody can enjoy and it is definitely recommendable.
Danielle Gao's Review of:
The Young and Prodigious T.S. Spivet (PG)
Drama
Anchor Bay. 2015.
Run time: 105 minutes
Set in a secluded ranch in Montana, a 10-year old genius who goes by T.S. Spivet tries to cultivate his intelligence in a dry and apathetic environment. He spends his time recording the various events in his life, complete with detailed diagrams and data he carefully observes with his set of scientific instruments. When one of T.S.'s inventions piques the interest of the Smithsonian Museum in Washington D.C., the boy embarks on a life-changing journey halfway across America to receive his award.
I thought this film was really refreshing to watch. I liked each eccentric family member and their odd interactions with each other. The gradual reveal of a tragic accident in the past and its effects on everyone was also intriguing. I thought the storytelling was creative especially when the audience sees pockets of another characters perspective.
Recommended for anyone looking for a sad but sweet and heartwarming adventure with an emphasis on family.
Jacob Bleecker's Review of:
Charlie's Angels (PG-13)
Action/Comedy
Sony Pictures. 2019.
Run time: 1 hour, 58 minutes
In this movie geared towards teens and young adults, Charlie's Angels are a group of superheroes and spy women. When Elena, a member of a unit of high-tech scientists located in Britain, realizes that their new device, Calisto, is unsafe and can harm and kill thousands of people. She meets with one of the male agents from Charlie's Angels, and they uncover that the company Elena works for plans to sell Calisto to villainous people hoping to use Calisto for evil. Quickly, Elena becomes a traitor to her company and is thrust into a mission with three of Charlie's Angels known as Jane, Sabina and Bosley to return Calisto to its rightful place and protect the world from the harm it can cause. It's up to the Angels and the newly recruited Elena to retrieve Calisto before it can be transformed into a weapon of mass destruction, but will they be successful? Watch this movie to find out.
Alex Yang's Review of:
Life of Pi (PG)
Adventure/Drama.
20th Century Fox. 2012.
Run time: 2 hours, 7 minutes
Life of Pi
is the story of the real Piscine "Pi" Molitor Patel recounted within the frame of life-size cinema. Adrift at sea following a shipwreck and accompanied only by Richard Parker, an unconditioned and unruly bengal tiger, Pi's story as narrated, in retrospect, seeks to tackle the tall order of imparting the belief of God to its viewer.
First to note is the method of storytelling, the choice which speaks to the heart of the film's genre; plot narration itself in a storytelling medium might appear redundant as opposed to a first person, present-time setting, if not for the doors opened to unorthodox editing guises to capture the in-betweening of real time versus flashback. The added intermediary of the narrator reinforces the genre or rather answers the question of why the genre is not instead nonfiction, because by all appearances through the midpoint of the film could very easily pass as a visual rendition of Pi's autobiography. And with that decision the film is grounded to the ramifications of any anecdotal retelling as a sort of tacit disclaimer from the get-go that the following feature may be subject to the whims of its author—with exaggerations here, injections there, and shameless omissions every so often. This establishment is dual-purpose in that it deflects any gripes that may come up against the storytelling, on the contrary enabling praise for the producer's keen eye to source detail and creative effects stemming appropriately; and secondly, it sanctions free-form and elements of fiction to the plot, doing naught to detract from Pi's incredible story.
Life of Pi
showcases some of the best visuals in any movie I have ever seen, demonstrating control as much as spectacularity, topped off with a memorably moving soundtrack to accompany its more than literal, psychological story. Its production, pacing, and minimal plot alterations for the most part do justice to the original to elevate its contents off the paper and into a worthy, standalone film. Though personally a few storylines seemed to die off before the resolution, and the ending felt jumbled in its catering of thematic exposition, the bulk of the outset into the main story earned from me a confident recommendation for its brilliance.
---
Teen Health & Stress Management Resources
Massachusetts Department of Mental Health Young Adult Resource Guide
Poynter Institute's Teen Fact-Checking Network on the Coronavirus
A Teen Support Guide to Navigating Coronavirus, created by JewishBoston
How Teenagers Can Protect their Mental Health During Coronavirus (COVID-19)
P.E. With Joe - Gym Class at Home
YMCA of Greater Boston: Stronger Together
YMCA 360: Virtual YMCA
Stress & Coping Center
---
Teen Educational Resources
Virtual College Tours
WGBH Distance Learning Center - All Subjects, Grades 9-12
Crash Course with DFTBA - All Subjects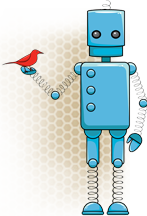 Bunk History
Explore multi-dimensional connections between past and present in America through articles, maps, videos, conversations, visualizations, and podcasts.
ChemMatters Online
SciStarter Citizen Science
Participate in projects that help real scientists, and track your contributions online.
Zooniverse - Help Researchers
The Zooniverse is the world's largest and most popular platform for people-powered research. Join in - anyone can be a researcher!
Free Audiobooks from Audible
https://stories.audible.com/start-listen


Free access to a curated collection of Audible audiobooks for kids and teens. Some titles available in Spanish, French, Italian, German, and Chinese.


NASA's Media Library Collection
Browse NASA's incredible images and videos of galaxies and more - & maybe even get inspiration for an art or research project.
The New York Times' Free Daily Online Writing Prompts
---
Recommended Reading
If You Liked the Hunger Games...
Get Lost in a Series
Adult Books with Teen Appeal
General Fiction
Fantasy
Science Fiction
For Guys Who Can't Find a Book…
Chick Lit
Historical Fiction
Multicultural Fiction
War Novels
---
COOL SITES FOR TEENS
Alex Award Winners & Nominees
Printz Award Winners & Nominees
YALSA Nonfiction Award
Great Graphic Novels
---
Some Popular YA Authors To Watch
Get in Touch with Your Favorites or Discover a New Fave!
Elizabeth Acevedo

Tomi Adeyemi

Becky Albertalli

Leigh Bardugo

Holly Black

Roshani Choksi

Cassandra Clare

Tiffany D. Jackson

Mackenzi Lee

Marie Lu

Karen McManus

Sandya Menon

Marieke Nijkamp

Jason Reynolds

Maggie Stiefvater

Nic Stone

Angie Thomas

Jeff Zentner

Ibi Zoboi
---