1,000 Books Before Kindergarten
Start Your Little Ones Off Right From The Beginning!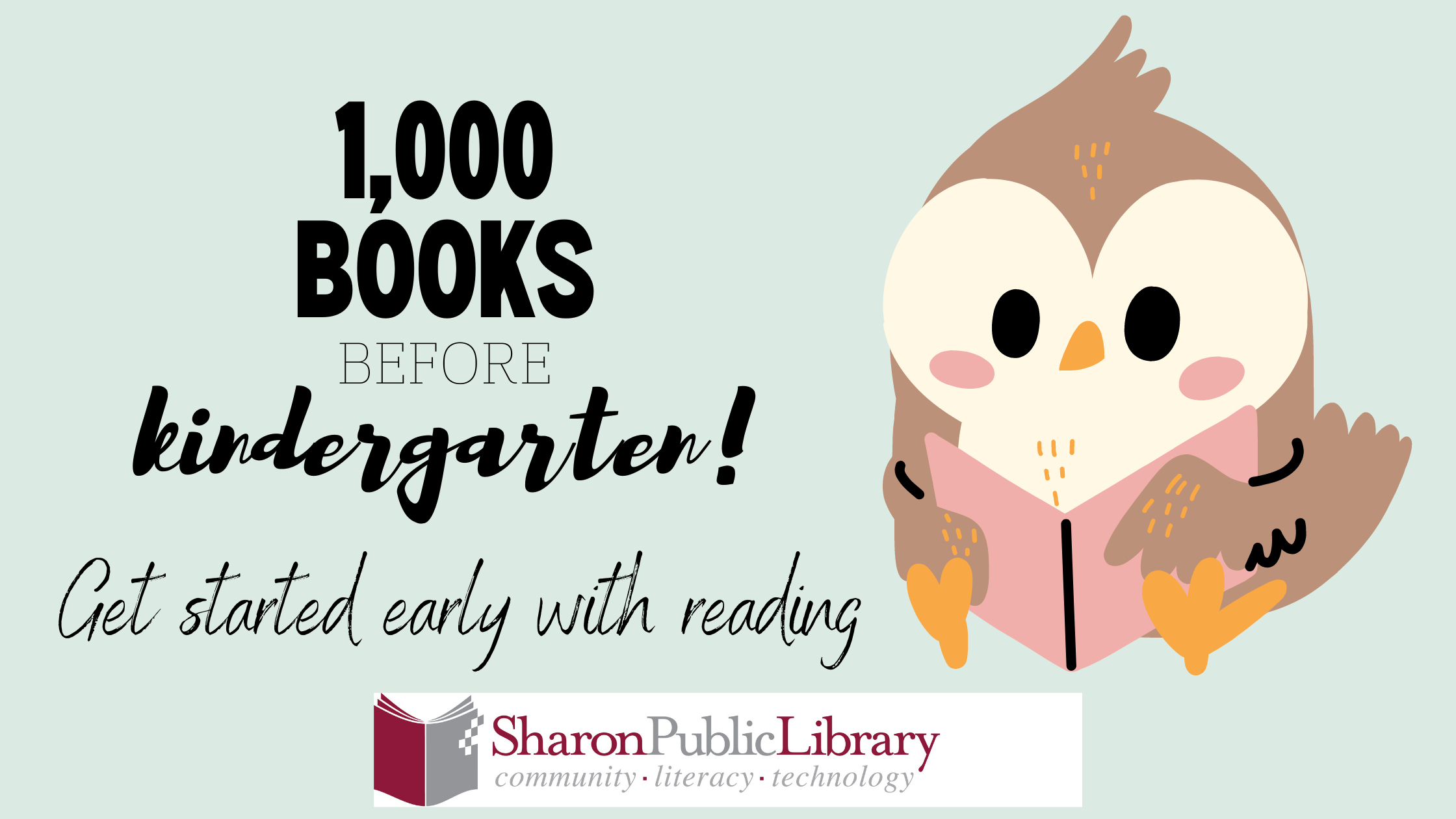 You are your little one's first teacher. Starting early with literacy — before kindergarten — is key to a child's success when they begin school. The Sharon Public Library is here to support you and your little ones as you begin your journey toward reading 1,000 Books Before Kindergarten!
Rewards Are Forever
Reading aloud builds vocabulary and listening skills, important stepping stones in early literacy
Reading aloud surrounds little ones with rich language that develops oral language skills
Reading exposes little ones to new experiences and helps them empathize with the world around them
Reading with your little one brings you closer together and creates memorable bonding moments.
Reading aloud models the importance of reading and shows little ones that reading is fun!
It's More Than Just Reading
Every Child Ready to Read, an initiative from the Public Library Association and Association for Library Service to Children, identifies 5 key practices to develop early literacy skills: talk, sing, read, write, and play. Library programs will focus on bringing these key practices to the forefront, as well as demonstrating ways to involve them daily in the lives of little ones. After you register for the 1,000 Books Before Kindergarten challenge, you'll receive a monthly (at least!) newsletter highlighting great books and activities to facilitate these practices and your reading journey. You'll be able to track these activities on Beanstack as well.

How to Participate
Visit Beanstack to register. If you want, you can visit the library to pick up paper tracking logs (or print them yourself) so that your little one can join you in tracking progress. Names of those participating will go up on the walls in the Picture Book Room.
Track your child's progress on Beanstack and use the paper logs to follow along as well if you want.
Each time you reach 100 books, visit the Children's Room to show off your progress and receive a prize pin and sticker.
At the 500 books milestone, your little one will receive a book along with their pin and sticker.
At the 1,000 books milestone, your little one will receive another book and a certificate to celebrate their achievement!
---