Announcements & Library Exhibits
General Announcements
8/10/2022
Faxing and Wireless Printing are currently unavailable. We apologize for any inconvenience. We are transitioning to a new print management system to be installed at the end of August. More details to follow.
---
The Roots of Popular Music and Acknowledging Veterans in Song
Mon. 10/17 @ 10:00 AM
In a live performance, Jon Waterman supplements his well-received "Roots of American Popular Music" program with an exploration through songs of some of the experiences and sacrifices of veterans throughout American history. More information.
Music Therapy for Veterans
Mon. 9/12 @ 10:00 AM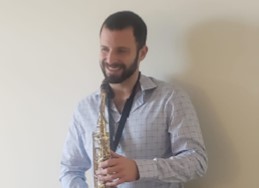 Join Board Certified Music Therapist Ben Pernick discuss music therapy for veterans in the Library Community Room.
More details here...