Adult Programming
Registered for an upcoming virtual event? A Zoom/meeting link will be emailed to all registrants prior to the start of the event.
A calendar view of Adult programming is also available here.
---
Upcoming Adult Programs
---
Civics for Adults Series
Wednesday, February 15th | 7:00 PM (Virtual)
Presented by the League of Women Voters of Sharon-Stoughton, this 4-part Zoom series will be led by teacher and librarian, Donna L. Cohen, MLIS, M.Ed.
Part III: Beyond Voting - Elections and Campaign Financing (February 15) [Register here]
Part IV: The Constitution - Fulfilling Democracy's Promise? Democracy, the Constitution and Representation in Congress [date TBA]
Sponsored by the Sharon Public Library, the Stoughton Public Library, the Friends of the Sharon Public Library and Support Our Library Association (SOLA).
---
Disappearance of Dr. Parkman with Judge Dennis J. Curran (Ret.)
Thursday, February 9th | 7:00 PM (Virtual)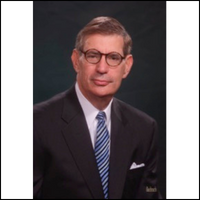 This case has it all, a grisly murder, a dismembered corpse, a wealthy victim, a respected suspect, a questionable lead witness for the prosecutuion and unusual court proceedings. This case is legally historic. It established the legal standard of "proof beyond a reasonable doubt" - a requirement that has since been adopted by just about every state in the nation. And it all started in Boston with this case. [Register Here]
Sponsored by the Sharon Public Library Veterans Club.
Suggested reading for Dr. Parkman Murder case:
---
Technology with Tim: Intro to QR Codes
Wednesday, February 22nd | 6:00 PM (SPL Community Room)
Have you seen or heard of QR codes, but don't know what they are?
In this workshop, Tim Lumnah will introduce what QR codes are, how they work, and when to use them. You'll also get hands-on experience reading and creating your own QR codes.
Tim is a technology specialist running his own business that helps people keep up with the fast pace of today's technology. He started professionally helping people with tech by building websites and later became the go-to person for tech assistance when the IT department couldn't resolve an issue before starting his current project, ComputerTutor.
Registrants are encouraged to bring their own smart device/phone; laptops are optional. [Register here]
---
Author Talk with Local Fantasy Author, Melissa Caruso - Virtual
Thursday, February 16th | 6:30-8:00 PM (Virtual)
Building Worlds: Books You Can Escape Into!
Whether it's a galaxy far, far away, a wizard castle, or a war-torn kingdom, we love stories that transport us to imaginary places. Ever wondered what goes into creating a whole new world? Join fantasy author, Melissa Caruso, as she talks about the art of worldbuilding and shares some of her favorite books that take your mind on vacation to places that don't exist!
Please join the Friends of the Sharon Public Library for this virtual event with local fantasy author Melissa Caruso who has written many books including her most recent, Ivory Tower, the third of the Rooks and Ruin Trilogy. [Register Here]
Sponsored by the Friends of the Sharon Public Library.
---